Your Government: Making Rock Concerts Illegal, One Grateful Dead Tribute Band at a Time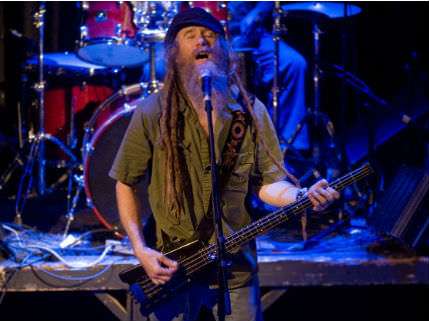 Yesterday Jimmy Tebeau, bass guitarist for The Schwag, a Grateful Dead tribute band, was sentenced to 30 months in federal prison and 200 hours of community service for tolerating drug sales during the music festivals he hosted at his southern Missouri campground. Under a plea deal that spares him a possible sentence of up to 20 years, Tebeau will also pay a $50,000 fine and forfeit his 250-acre property, known as Camp Zoe.
The federal charge to which Tebeau pleaded guilty, "maintaining drug-involved premises," applies to defendants who "manage or control any place" and "intentionally rent, lease, profit from, or make available for use, with or without compensation, the place for the purpose of unlawfully manufacturing, storing, distributing, or using a controlled substance." Hence it did not matter that Tebeau neither distributed drugs nor profited from their sale. In fact, he could have faced the same charge even if people merely used drugs at his events, known as Schwagstock and Spookstock. Tebeau reserved the right to challenge the use of this statute against the operator of a concert venue, which has potentially sweeping implications for just about any musical performance where the scent of cannabis perfumes the air.
Brian Doherty discussed this case a few months ago. The Drug War Chronicle has more background here.
[Thanks to Mark Sletten for the tip.]