Pepperdine University Refuses to Approve Student's Internship With Drug Policy Reform Group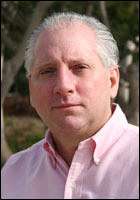 Pepperdine University's Statement of Academic Freedom states that "a faculty member should consider it a basic duty to encourage freedom of inquiry in peers and in students." If that's truly the case, the school has some explaining to do as to why it denied a political science major the opportunity to intern with the Marijuana Policy Project.
According to MPP:
Last week, the deans of Seaver College internship program at Pepperdine University officially refused to approve the application of sophomore political science major Victoria Stanzione to intern at the Marijuana Policy Project (MPP), a national non-profit organization dedicated to reforming marijuana laws. Associate Dean Michael Feltner said "the internship is not aligned with the mission and purpose of Pepperdine University and I cannot approve the internship for academic credit."
Feltner is a professor of sports medicine, according to Pepperdine's website. I've reached out to him for comment, as well as the university's PR office, and will update when I hear back.
MPP claims in its press release that Pepperdine, which is associated with the Churches of Christ, is not being very Christian-y. The group even got Rev. Alexander Sharp, former director of Protestants for the Common Good, to chastise Pepperdine.
While that's certainly one way to look at it, I think the academic freedom angle is more apropos. The Foundation for Individual Rights in Education lists the below statements as part of Pepperdine's commitment to free expression:
* The heritage of Churches of Christ has valued both free inquiry and an ecumenical spirit.

* This tradition–at its best–can sustain both openness to new and different ideas and the kind of diversity that Pepperdine seeks to nurture.

* This atmosphere, in which students are encouraged to explore faith and scholarship, is reflected in Pepperdine's affirmation statement, in which it says, "Truth has nothing to fear from investigation."