Dotty Old Clint Eastwood Gave the Best Speech of the Week
Dirty Harry's pitch to independents and undecideds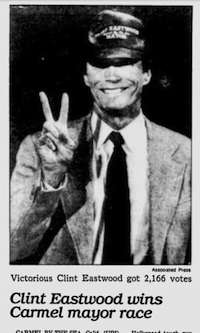 I made my share of Clint Eastwood jokes last night. But I also watched his performance a second time, which is kind of amazing: How many convention speeches are worth watching twice? And of that tiny number, how many would you watch twice on the same night?
This is what I saw:
1. A comedy-improv debate with a chair may be the worst idea for a vaudeville act in showbiz history, but the crowd loved it. Or rather, they loved him. He's Clint Eastwood; almost everyone loves him. Even when he seemed like he might wander off into Rick Perry territory and choke completely, the audience in the hall was rooting for him. So, I suspect, was a lot of the audience at home.
2. Eastwood's criticisms of Barack Obama were the average American's criticisms of Barack Obama. If you want to hammer the president in a way that appeals to undecideds, you couldn't do much better than to complain about high unemployment and an endless war. That won't sound authentic coming from Romney, who has been tagged, fairly or not, as the guy who likes to fire people, and whose position on Afghanistan is 180 degrees away from Eastwood's. But coming from Clint Eastwood, that isn't a big problem…
3. …because Eastwood barely endorsed Mitt Romney last night. He was really endorsing Not Obama. The most substantial compliment he gave to the GOP's nominee was when he pointed out that Romney was a successful businessman—and that came in the context of slamming the president for being a lawyer, Eastwood apparently forgetting that Mitt too is a graduate of Harvard Law School. "When somebody does not do the job, we've got to let them go," Eastwood said. That isn't an argument for any candidate in particular. It's a pitch for Despair and Change.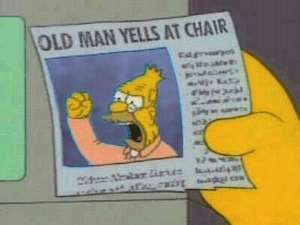 4. Eastwood didn't embrace the Republican Party, either. At the beginning of the address he seemed to be identifying himself with the "conservative people" in Hollywood, but then he rushed to expand the group to include "moderate people, Republicans, Democrats" as well. He had a similarly expansive vision of his audience: "Whether you are a Democrat or Republican or whether you're Libertarian or whatever, you are the best around."
5. Above all, those 12 minutes were interesting to watch. They were a great break from the heavily scripted, relentlessly on-message, and utterly boring infomercial that was the bulk of the convention.
In short: A widely beloved figure came onstage, offered a politically popular critique of the other party's candidate, put it in transpartisan terms that are more likely to appeal to undecided voters, and did it in a way that guaranteed we will remember it. He was human, eccentric, funny, weird, relatable. Maybe I would have preferred a performance of Eastwood's anti-government monologue from The Outlaw Josey Wales, but I'm not the target audience. I say the speech helps Romney.