Whaddya Know: Republicans Are Going Wild at Tampa Strip Clubs!
In the above video we posted on Monday, we hypothesized - with absolutely no evidence - that the GOP selected Tampa as the site of its national convention in part because of a strip-club culture so overwrought the male-stripper-with-a-heart-of-gold movie Magic Mike was set there. (Watch vid by clicking above or going here for full text, downloadable files, and more.)
We also suggested the Mitt Romney and his hard-bodied sidekick, the P90X Insanity enthusiast Paul Ryan, talk with the independent contractors and entrepreneurs behind Tampa's best-known business sector.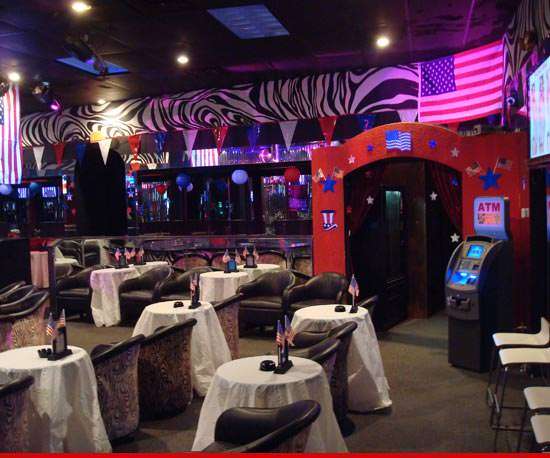 Romney and Ryan may not have made the trip to Tampa's go-go joints, but other Republicans seem to be. TMZ is reporting that contrary to many pre-RNC press reports, GOP delegates and their families are flooding the red-light district like sailors on shore leave:
The manager at Skin Tampa tells us, the club has been sending its hottest girls to the RNC with cards and flyers -- offering free entry to anyone attending the convention -- and the response has been insane.

The manager says the club's traffic has exploded thanks to the special RNC deal -- and revenue has doubled with it.

But the club isn't stopping there -- according to the manager, it's going the extra mile to welcome everyone at the RNC, decking the place out with Republican-themed decorations.