Anti-Overdose Law Gives Christie a Chance to Show He Is Less Mindlessly Draconian Than Other Drug Warriors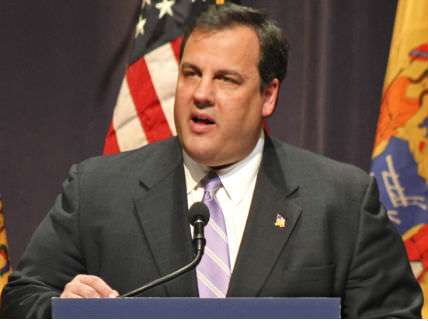 Last week the New Jersey legislature passed a bill aimed at improving emergency response to overdoses by giving people who call 911 immunity from prosecution for certain drug offenses, and yesterday California's legislature approved a similar bill. If both states' governors (Chris Christie and Jerry Brown, respectively) sign the bills, that will make 10 states with such "Good Samaritan" laws. (The others: New York, Illinois, Washington, New Mexico, Colorado, Florida, Rhode Island, and Connecticut.) Roseanne Scotti, New Jersey state director for the Drug Policy Alliance (DPA), explains the rationale:
Calling 911 should never be a crime. Our current policies focus on punishment and drive people into the shadows and away from help. Saving lives should always take priority over punishing behavior. A Good Samaritan law will encourage people to get help.
The number of drug overdose deaths counted by the CDC doubled between 1999 and 2005. DPA notes that "the majority of overdose victims do not actually die until several hours after they have taken a drug, and most of these deaths occur in the presence of others, meaning that there is both time and opportunity to summon medical assistance."
Both anti-overdose bills were supported mainly by Democrats but also by some Republicans. The New Jersey bill, which applies to charges for sharing drugs or drug paraphernalia as well as possessing or using them, seems in sync with Christie's criticism of the drug war's counterproductive harshness. It passed the Assemby by a vote of 67 to 8 and the Senate by a vote of 21 to 10. The California bill, which applies only to possessing or using drugs, passed the Senate by a vote of 21 to 16 and the Assembly by a vote of 55 to 24. Under the California bill, people who provide drugs to overdose victims could still be prosecuted, a potentially serious weakness given how frequently people share or jointly purchase drugs.
More on Good Samaritan laws from Brian Doherty here.