Roundup of Republican Veep Candidate Paul Ryan on SciTech and Energy Policy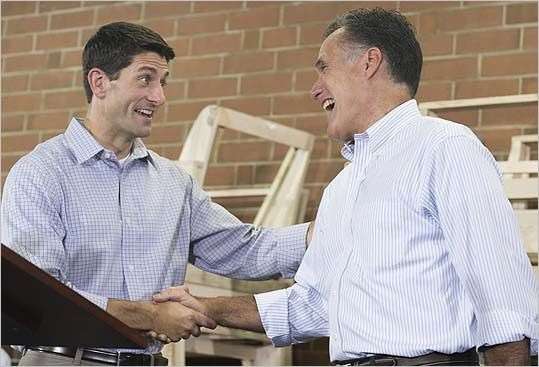 As all the world knows, Rep. Paul Ryan (R-Wisc.) was tapped by presumptive Republican presidential nominee Mitt Romney to run on the ticket as the vice-presidential candidate. Lots of folks are focusing on Rep. Ryan's views with regard to health care, the economy, and the budget deficit. Below is potpourri of his views gleaned from around the web with regard to issues involving science, technology, and energy policy:
Climate Change – Wrote an op/ed back in 2009 decrying Climategate as "perversion of the scientific method, where data were manipulated to support a predetermined conclusion." Voted NO on the Waxman-Markey carbon cap-and-trade scheme back in 2009.
Reproductive Issues – Straight down-the-line pro-life—100 Percent rating by National Right to Life Committee. A co-sponsor of the Sanctity of Human Life Act of 2011 that would grant personhood to embryos immediately after "fertilization, cloning, or its functional equivalent." Could possibly outlaw in vitro fertilization procedures.
Human Biotech – Voted for the Human Cloning Prohibition Act that aimed to criminalize any attempts at cloning with a fine of $1 million and/or ten years in jail.
General Energy- Says tax reform would end all energy subsidies and tax loopholes. Did vote NO against the Bush Administration's Comprehensive Energy Plan. Somewhat inconsistently, he did vote in June against an amendment to the National Defense Appropriation Act that would have denied $150 million in subsidies to a failing uranium enrichment plant in Ohio.
Yucca Mountain Nuclear Waste Repository – Voted for an amendment in June that would continue funding Nuclear Regulatory Commission's licensing process for the facility.
Drug Legalization—Voted YES on prohibiting needle exchange & medical marijuana in D.C. in 1999. Research shows that needle exchange programs do save lives by limiting the spread of HIV among injection drug users.
Space Exploration – Voted NO on the last two NASA authorization bills, but did vote YES for the 2004 Commercial Space Launch Act Amendments.
Biological Evolution – No known views with regard to how to "teach the controvery" in public school biology classes, but happy to report that he favors school choice.
For a more general take on Ryan's and other pols' views and votes, visit the On the Issues site.