Mass Deportations of Immigrants From Greece Betrays Misplaced Blame and Frustration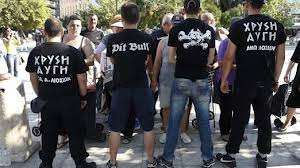 Greece is set to deport 1,600 immigrants arrested in Athens. The move comes days after a sweeping crackdown on illegal immigrants that has seen over 6,000 people detained. Speaking to Greek media Public Order Minister Nikos Dendias said of immigration:
The immigration problem is perhaps even greater than the financial one.
Dendias has also made clear what institutional value he thinks immigrants contribute, saying that they are a "bomb at the foundations of society and the state".
The anti-immigrant rhetoric should not be surprising to anyone. In times of economic hardship xenophobic parties tend to enjoy something of a resurgence. With unemployment on the rise and your pension disappearing it is easy to view those pesky Pakistanis and Afghans as something of a hindrance to your own economic wellbeing.
Such attitudes help account for the impressive electoral gains enjoyed by the Greek far-right party Golden Dawn in the most recent election. When not pulling off stunts like Greek only food handouts Golden Dawn spends its time proposing legislation that would see the Turkish border covered in landmines.
While xenophobic rhetoric might be getting more audible its factual foundations remains weak.
One of the few parts of the European Union that I like (in principle) is its open border policy. However, largely in part because of the way many European countries organize their welfare systems the policy has been a social disaster, with what are effectively ghettos springing up all over Europe. This naturally leads to a level of social tension that would not otherwise exist to nearly the same extent without governments subsidizing immigration. Many of the immigrants that are the target of xenophobic scorn would be unable to arrive in Europe without government assistance.
Anger should not be leveled at the immigrants themselves but rather the European governments that distort the labor markets. The obvious irony is that the European Union was founded in part to reduce ethnic and nationalist sentiment on the continent.
The fact is that immigrants are great for economies and it is moronic for a country like Greece that is in serious economic hardship to be expelling a ready and willing labor force.
The economic crisis in Europe has made many Europeans angry at all the wrong people. Bankers, the rich, and immigrants have all been accused, in their own ways, of contributing to European economic collapse. Unelected politicians and bureaucrats seem to have escaped almost any criticism.