Someone Tell the Authors Guild: Google Books Is Good for Authors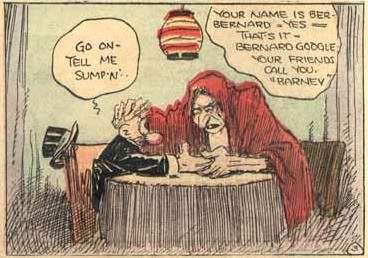 Google filed a motion for summary judgment today in its battle against the Authors Guild, which wants the court to levy heavy fines on the company for the copyright infringements allegedly committed by the Google Books service. Speaking as an author myself, my sympathy here is entirely with Google.
This isn't just a matter of principle. It's self-interest. As a writer, I gain far more from Google Books than I could conceivably lose from it.
If you write the sort of books that require you to consult other books, then Google Books is a wonderful tool. I use it to search for phrases in books I already own, a task in which it outperforms virtually every volume's index. I use it as a general search engine when exploring a new topic or looking for different perspectives on a contentious issue, and it often points me to useful material that I previously was unaware of. And yes, I use it to read books: Google has posted tons of out-of-print texts that otherwise would be completely inaccessible to me, or would only be accessible if I traveled to a distant research library or paid a lot of money to an antiquarian bookshop. Thanks to the old tomes posted on Google Books and at the Internet Archive, I have shaved a month or more off the time required to complete the book I'm writing now.
Has Google ever allowed me not to pay for a book that's still covered by copyright? Sure, in the same way the ability to flip through a book in a store can convince me not to pay for it: by showing me that it isn't really worth it, or by allowing me to extract one or two bits of information from something I didn't need to read in full. It doesn't seem significant to me that this is accomplished through a relatively new technology, rather than by simply walking to the Barnes & Noble near my home.
At any rate, the book sales lost as a result of Google are surely dwarfed by the book sales lost as a result of libraries. Yet far from crusading against libraries, writers regularly campaign on their behalf. Most authors appreciate the fact that libraries help us far more than they hurt us. I just wish the folks who run the Authors Guild understood that the same is true of Google.