Watch Live: Anaheim Protestors Refusing to Disperse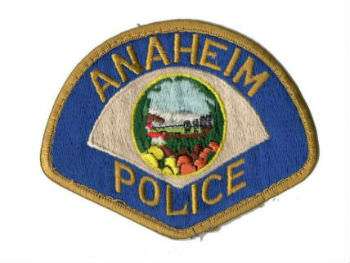 Journalist Tim Pool is live streaming a protest in Anaheim this evening connected to Saturday's shooting and community response. His stream can be found here. As I watch the feed close to 9 p.m., police are ordering protestors to disperse or be arrested. So far protestors are refusing. Officers appear to be moving in to take some sort of action.
Update: Police appear to be firing pepper balls into the crowd. Protestors are throwing rocks in response.
Update, 9:10 p.m.: Police are now advancing on the crowds.
Update, 9:25 p.m.: Pool is filming a woman who has been hit multiple times on her legs by rubber bullets or bean bags. She says the police refuse to call an ambulance for her.
Update, 9:30 p.m.: The crowds appear to have mostly dispersed.
Update, 9:35 p.m.: Disneyland's evening fireworks show makes the place sound like a war zone.
Update, 10:15 p.m.: Pool was fired at by the police while trying to show his press pass.
Update, 10:55 p.m.: Pool shows a Starbucks with several windows shattered. He doesn't know whether it's due to the protestors or police firing on protestors.