5 Great Gifts to Send Obama in Lieu of Cash Contributions

In what is arguably a modern low point in political discourse, President Obama's re-election campaign is exhorting supporters to sacrifice birthday, wedding, graduation, and other personal gifts to the greater cause of…President Obama's re-election. No kidding:
Got a special milestone or event coming up?

Instead of another gift card you'll forget to use, ask your friends and family for something that will go a little further: a donation to Obama for America. Register your next celebration—whether it's a birthday, bar or bat mitzvah, wedding, or anniversary—with the Obama campaign. It's a great way to show your support for a cause that's important to you on your big day.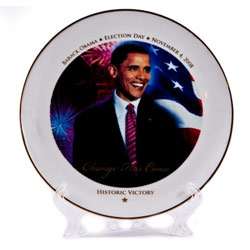 But cash is so impersonal — and Obama has got oodles and oodles of it already: some $260,926,200 of it, in fact, according to the New York Times.
So instead of just sending him another dollar he'll forget to use, why not send him something that you've already received as a wedding or bat mitzvah or graduation or gag gift? Or something you've always wanted to send someone but never followed through on?
Here are five great ideas of gifts to send Barack Obama in lieu of cash.
All are ripped from the pages of the world's most ubiquitous catalog from which no known or observed purchase have ever been made, a.k.a. SkyMall (clogging airline seat pockets since 1990).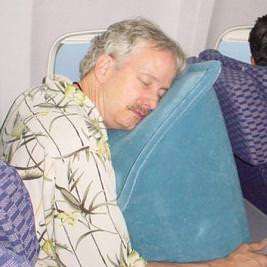 1. Skyrest Travel Pillow
As the 2012 Election season gets fully underway in the summer months, POTUS will be spending even more time than usual on airplanes, buses, low-speed trains, and stagecoaches as he tours the cities, towns and hamlets of this sweet land of liberty to meet and greet voters.
SkyMall's Skyrest Travel Pillow costs just $29.95 and when uninflated fits in even the smallest carry-on bag. You just blow it up, then pass out from hyperventilation, and then "simply lean forward and snooze, and the miles will fly by."
Will also work for Joe Biden, while running no accidental smothering risk.
NEXT: Help the President Put Holes in the Soles
2. Lawn Aerator Sandals
As every homeowner knows, it's not easy to take care of lawns, especially one the size of the White House's. And given that the president will be spending so many weekends out of town now through November, it makes sense to combine his "Let's Move!" exercise efforts and photo-ops with lawn care.
In an age when money is tight and Mexican yard workers present as many problems as they solve, the Lawn Aerator Sandals represent the perfect answer to the urgent question, "Why spend a fortune hiring a lawn service to aerate your lawn when you can do it yourself with these one-size-fits-all lawn aerator shoes?" And they cost just $12.99.
NEXT: A Bracelet That Would Make the Buddha Happy When He Was Sad, and Sad When He Was Happy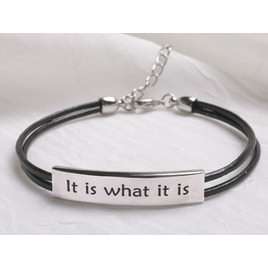 3. It Is What It Is Bracelet
The unofficial slogan of weary post-9/11 survivors, the phrase "it is what it is" will keep an incumbent fighting a tough re-election fight grounded. As the makers suggest, this ambisexual piece of jewelry screams, "Leave the drama to your mama and accept life as it is; from here on forward, it's all up to you."
It features an adjustable band and can easily be re-gifted to former Obama aides, allies, and senatorial colleagues who have recently become just too busy to attend the Democratic National Convention. Only $19.95!
NEXT: If You Can Stand the Heats, Stay Out of the Kitchens!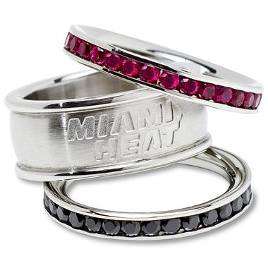 4. Logo Crystal Ring Set NBA
As the president makes sure everyone knows, he's a big sports fan even if he's incapable of throwing out the first pitch at a baseball game or naming any living or dead members of his favorite team, the Chicago White Sox. Basketball is Obama's biggest sport and he recently told a Miami audience that his visit would be "incomplete if I did not congratulate the city of Miami for having the world champion Miami Heats here in town." 
Sure, the Miami Heat logo ring set is relatively pricey — it costs $98.99 and adding an "s" to the team name will cost still more — but we're talking about a gift for the president here.
NEXT: Don't Let Gray Become the New Black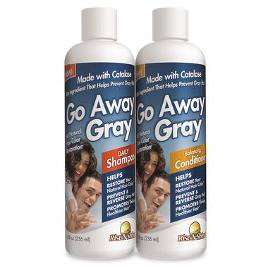 5. Go Away Gray Hair Care
As George W. Bush and Bill Clinton could tell him, being the leader of the free world is tough on any man's hair. Both aged noticeably during their years in office and Obama is no exception to the rule. Just like the best-seller list (but presumably without the light-bondage motif), his hair has been turning 50 shades of gray since taking office. Presidents can't all be Ronald Reagan, whose hair stayed more magically blue-black than Superman's despite two full terms at 1600 Pennsylvania Avenue.
For around $20, Go Away Gray shampoo and conditioner is a leader "in preventing and reversing gray hair. Also promotes thicker, healthier hair, making you look and feel years younger." Sure, like all similar products, it will actually look incredibly fake. But when you're the president, you need every edge you can get. And nobody will ever tell you anyway.
Nick Gillespie is the editor in chief of ReasonTV and Reason.com and co-author with Matt Welch of The Declaration of Independents: How Libertarian Politics Can Fix What's Wrong With America, just out in an updated paperback edition. His dream SkyMall gift is the Portable Infrared Sauna.