Cop Fired for Warning Friend About SWAT Raid Over Prostitution Ring; FBI Cancelled Raid Anyway, Suspect Was FBI Informant Too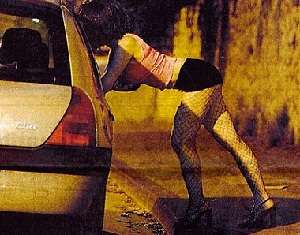 From UPI's "Odd News," an odd story indeed:
Police in Florida said an officer lost his job after text messaging with a friend who was about to be busted by a SWAT team.

Plantation Police released Internal Affairs documents Tuesday explaining Officer Robert "Bobby" Edwards, 30, sent 20 text messages and four calls to the suspect, who is accused of running a prostitution ring, over the course of 3 hours telling him to delete his information from his phone, the South Florida Sun Sentinel reported Wednesday.

The arrest was called off when police lost track of the suspect, who apparently inferred from Edwards' messages that his arrest was imminent, and the FBI suggested the arrest be called off for "safety reasons." It was later revealed the suspect was an informant for the FBI in an unrelated case and he surrendered to authorities the following day.

Edwards, a five-year veteran, was fired from the Police Department, but prosecutors said he will not face criminal charges because he was offered immunity in exchange for explaining the events from the day of the planned arrest.
So the local cop is friends with a pimp targeted by local cops that the feds are actually using as an informant. All to keep us safe no doubt, so why ask any questions? Crime fighting!
Reason on sex work