Arkansas Supreme Court Rules Against Jacksonville Police Department for Trying to Include Employee Wages in FOIA Fee and Complaining About FOIA Request Being "Too Burdensome"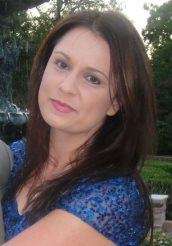 A woman named Partne Daugherty has been fighting the Jacksonville Police Department in Arkansas since 2010 over a speeding ticket she says she didn't deserve. She says after getting the ticket and investigating where the police officer said he was using his radar gun, she determined it was impossible he could've registered her on it (and she maintains she wasn't speeding). The Jacksonville Police Department complained her requests (for days' worth of audio and video data) were too broad and too burdensome, wanted to charge $2,500 to fulfill the request, and destroyed records she requested.
Yesterday, the Supreme Court ruled that while a government agency may require more specificity to a FOIA request, it cannot cite burden as a reason not to fulfill it. Further, the court ruled employee wages could not be included in the fee assessed to someone making a FOIA request. Both set new case law where none existed before for FOIA in Arkansas.
However, the court also ruled Daughtery had not proven the police department had negligently violated FOIA law by destroying records, which the court said she needed to "regardless of how improvident the Department's retention policy may be." The Police Department purges audio and video records every 45 days due, it says, to storage capacity limitations.
The Arkansas Times' Arkansas Blog provides some interesting background on Daugherty, who represented herself in front of the Supreme Court:
Her knowledge of the FOI, police recordkeeping practice and computer techniques produced the video of Little Rock police actions in the arrest of Surgeon General Joe Thompson at his home. Those tapes showed police had misrepresented his behavior the night he was arrested at his home for initially refusing to comply with an officer's demand that he identify himself. Thompson cited the evidence compiled by Daugherty when he commented on an agreement that resulted in a decision to drop charges against him…
Several in the criminal justice system… [have] complained since Daugherty emerged as a critical player in the Joe Thompson case that she deserved scrutiny for a criminal charge in her past and a lengthy appeal (when she was known by a different name) in which she attempted unsuccessfully to have records of that case sealed…

She's also leased billboards to display sometimes enigmatic messages. For example, one by the Gander Mountain store said:

"When the justices are away, the opinion rats will play."

…Partne, several have noted, is "entrap" spelled backwards.
Especially in light of attempts by police from North Carolina to Philadelphia to try to intimidate civilians who attempt to bring accountability and transparency to law enforcement, we need more Daughertys, no matter the name they go by.