Border Patrol "procured unmanned aircraft before implementing adequate plans," Not Using Drones They Have, More on the Way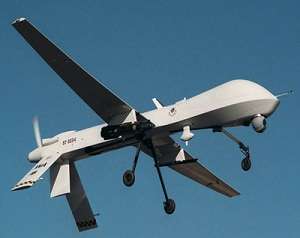 An internal audit at the Department of Homeland Security reveals that the border patrol has only flown its nine drones for 4,000 hours last year when they could've been in the air for 10,000, and that Customs & Border Patrol does not have adequate ground support or direction for their missions, the Washington Times reports today. The agency apparently spent $240 million on its drone program since 2004, with each Predator costing $16 million, from the Washington Times:
Underscoring the ad hoc approach, the agency doesn't have a dedicated budget for running drones, and has had to siphon money from other areas to keep the program afloat.

Investigators said the budget woes mean future missions may have to be scrapped — yet the underfunded fleet continues to grow.
While the Department of Defense has (temporarily!) stopped sending surplus weapons to local police departments since those departments often lose track of where the equipment goes, use of drones by domestic law enforcement continues largely unabated.
More Reason on drones