Last TSA Story You Ever Need to Read: Priest Defrocked Over Sex Abuse Charges Hired at PHL Airport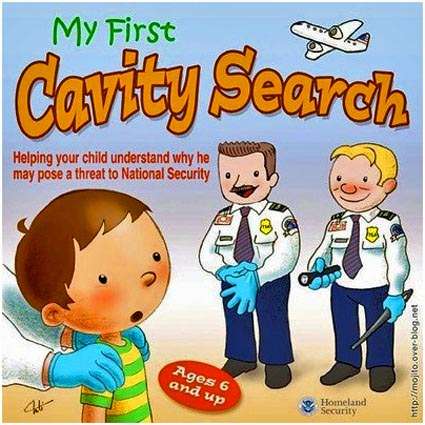 This is arguably the last story anyone should ever have to read about the Transportation Security Administration (TSA):
The CBS 3 I-Team has learned that a Catholic priest who was removed from the ministry over sex abuse allegations now holds a sensitive security post at Philadelphia International Airport.

The security checkpoint between Terminals D and E is a busy place where thousands of people – including lots of kids – pass through every day. But you might not believe who the I-Team observed working as a TSA supervisor at that checkpoint this week: Thomas Harkins.

Until 2002, Harkins was a Catholic priest working at churches across South Jersey. But the Diocese of Camden removed him from ministry because it found he sexually abused two young girls. Now, in a new lawsuit, a third woman is claiming she also is one of Harkins' victims.

The I-Team asked Harkins about the suit as he was leaving his shift at the airport.

"I have nothing to say," was Harkins' reply.
Whole pathetic tale here. [Link fixed]
Serious question: Exactly what will it take for the feds to admit that the TSA is a giant mistake that needs to be scrapped? This is an agency that was created by a Republican president and subsequently evaluated by Republican congressman as worse than worthless. You'd think that either the GOP or the Dems would pounce on this truly unpopular agency as something to chuck out altogether, if only to make partisan hay and win the hearts and minds of air travelers from the Grand Coulee Dam to the Capitol. But they're idiots, babe, it's a wonder they can even feed themselves. (Gratuitous Dylan reference explained.)
Hat tips: Richard Abowitz and Lene Johansen.
And here's ReasonTV's playlist of TSA vids, including such hits as "44 Ways to Say TSA," "TSA My Ding-a-Ling Sing-Along," and "Remy: Do the TSA Pokey-Pokey."