Palm Beach Deputy Sheriff "Forced" to Shoot Unarmed Man Checking In on Family Business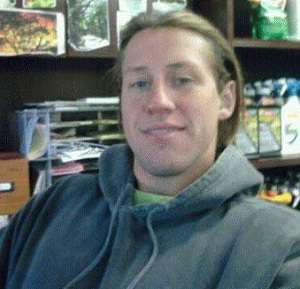 Seth Adams was shot to death by a police officer on his way home last Wednesday night. As usual, police officials say the officer was "forced" to shoot the unarmed 24-year-old. Here's how the Palm Beach Post described the encounter, from the police point of view:
As Seth Adams drove his truck home to Loxahatchee Groves from a bar Wednesday night, he saw a man in a car parked in the lot of his family's business.
He lowered his window. The man did the same.

Adams said something like, "What are you doing here?" Palm Beach County Sheriff Ric Bradshaw said at a news conference Friday about the incident, in which Adams died from gunshot wounds.

The man in the other car was Sgt. Michael Custer, who was doing surveillance [in an unmarked vehicle]. Custer, Bradshaw said, made it clear he was a law enforcement officer. He was dressed in a black sheriff's tactical-unit shirt and showed Adams his badge.

"There's no doubt that the sergeant made every effort to make sure this guy knew he was a deputy sheriff," Bradshaw said.

Both men got out of their vehicles. Adams lunged at Custer and tried to choke him. Custer got away and ordered Adams to the ground. Adams didn't comply, Bradshaw said.

Instead, Adams went to his truck and appeared to be trying to get something out of it, Bradshaw said. After ignoring more orders to get to the ground, Adams turned and faced Custer, a 14-year veteran.

Custer fired at the 24-year-old, who died at St. Mary's Medical Center in West Palm Beach.
Bradshaw helpfully added: "There's only two witnesses here: the suspect and the deputy. And the suspect was not able to be interviewed. Why he decided to assault the deputy? We may never know that."
The police officer is on paid administrative leave, standard operating procedure when an officer is involved in a deadly shooting. A vigil was held in Palm Beach Sunday, where residents were not convinced by the police version of events. A state's attorney will decide whether the shooting was justified.
No further details are available right now as to what exactly the police officer was surveilling in the parking lot of Adams' family's business, a garden store whose website now includes a link to a petition demanding a fair investigation into the killing of Seth Adams.
One customer of the family business described Adams: "He kind of went out of his way to talk to me and he just seemed like a great guy, very passive person, a kindred spirit," a description matched by other friends and family quoted throughout press reports. He was also, however, arrested in 2007 on narcotics charges. We know this because it seems every time the cops shoot and kill someone, the victims' criminal record, no matter how minute, is aired. As for the cop, though he remains unidentified, the police department has noted he's won numerous awards and never been involved in a shooting before.
Bonus points: The sheriff won't even say how many times the deputy shot Adams (four times, according to his family). Nevertheless, he's certain the deputy was right