Cop Accused of Being Drug Trafficker's Inside Man at NYPD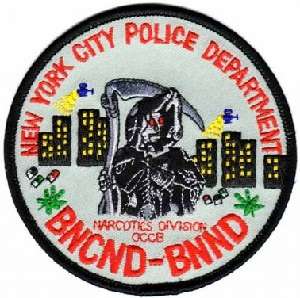 One of "New York's Finest" was charged by federal prosecutors this morning for, among other things, feeding police information to a heroin dealer being monitored by the feds. The officer, 30-year-old Devon Daniels, was arrested by agents from the DEA and NYPD's Internal Affairs bureau.
He is accused of providing Guy Curtis, the suspected drug dealer, with information from police databases about the dealer's associates as well as the NYPD's narcotics operations. Officer Daniels also
In addition to feeding information to the suspected heroin supplier, Guy Curtis, about his own associates' criminal records as well as the NYPD's narcotics operations, the police officer is also accused of providing the drug dealer with an NYPD parking decal because why not, 57% of them were used illegally in the city of New York last year anyway.
Late last year, eight current and former NYPD cops were charged for participating in a million dollar smuggling operation that included guns and cigarettes, everyday items that take near –contraband status in Michael Bloomberg's New York City.
Meanwhile, the grand jury investigating the NYPD police officers who killed unarmed teenager Ramarley Graham is still out, at least three of them having already testified.