California's Latest Deadbeat Property Owner: The City of Stockton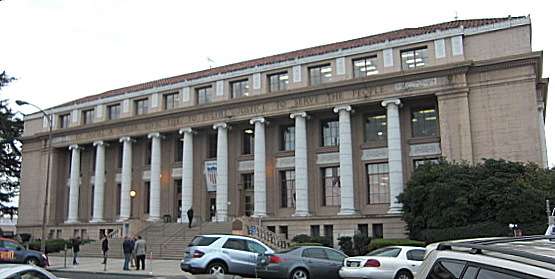 How broke is California's 13th largest city? This broke: It's about to get its city hall repossessed. Some pertinent details from The Record in Stockton:
City government never moved into the building, which it bought in 2007 by issuing $40.7 million in bonds. […]

City officials had hoped to trade in their historic clunker at 425 N. El Dorado St., fill several floors of the WaMu building with all staffers from the old City Hall and from the adjacent city permit center and save around $250,000 a year.

But the crash dried up the $1.5 million in moving money.

Facing a $15 million shortfall this fiscal year, the council voted Feb. 28 to default on several lease-revenue bonds. […]

The city hoped to pay for the building with lease revenue. But the building is only 41 percent occupied. […]

Simultaneously, variable interest rates on the bonds, initially low, rose dramatically. The city projects the building will lose $3 million in fiscal 2012-13.

As if that weren't enough, the building's value has nosedived far below the $35 million purchase price, which the city paid at the peak of the boom.
Reason has been on the muni-bankruptcy beat for a long time. Some highlights from the archive, in reverse chronological order: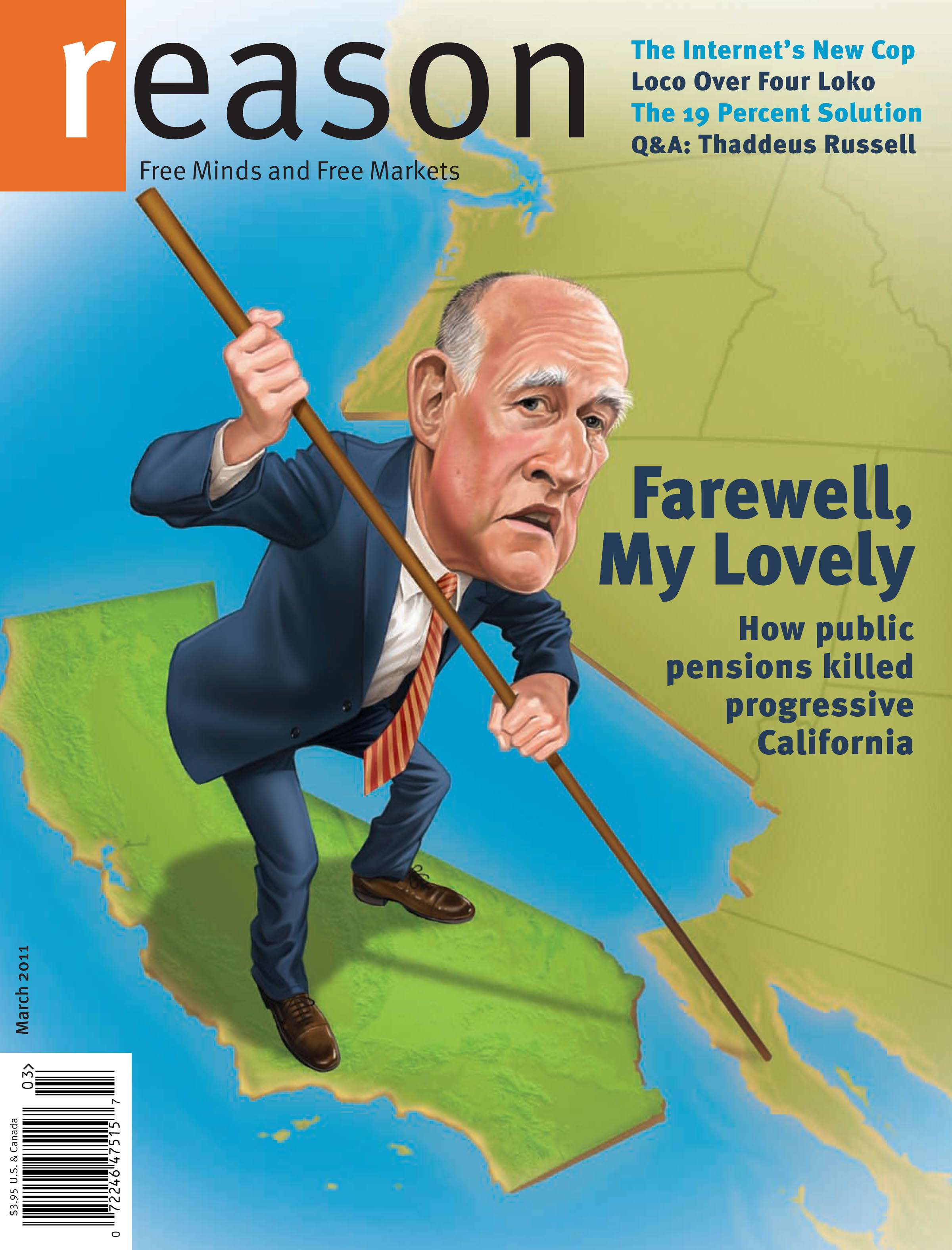 * "Detroit's Slow Fiscal Death March," by Shikha Dalmia
* "Coming to a Municipality Near You: Bankruptcy," by Shikha Dalmia
* "Rhode Island Cities Run Out of Other People's Money," by Matt Welch
* "Is Your Town About to Go Bankrupt?", by Tim Cavanaugh
* "Farewell, My Lovely: How Public Pensions Killed Progressive California," by Tim Cavanaugh
* "The Municipal Debt Bubble," by Veronique de Rugy
* "Sweet Smell of Bankruptcy: Bay Area City Manager Looks at Life After Default," by Tim Cavanaugh
* "'Even bankruptcy may not be enough to break the grip that unions have on the public purse,'" by Matt Welch
* "We Are So Totally Out of Money," by Matt Welch
* "My City Was Gone," by Jesse Walker
And here's reason.tv asking the question, "Is Harrisburg's Nightmare America's Future?"