New Surveillance Video Contradicts Cops' Story About Beaten Bronx Teen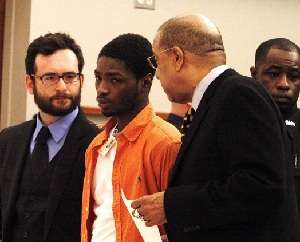 In January, NYPD cops arrested 19-year-old Jateik Reed, accusing him of possession of marijuana and cocaine and assault of a police officer. Cops said Reed attempted to dump his drugs before head-butting one cop and punching another. Predictably, surveillance video now appears to contradict the police's account of narcotics.
After the teenager was arrested, his mother, a friend of hers and Reed's 16-year-old brother went to the precinct station to complain. They were arrested after cops say Reed's younger brother swung at them. Police denied allegations of brutality against Reed until video surfaced indicating police brutality, compelling the District Attorney to investigate.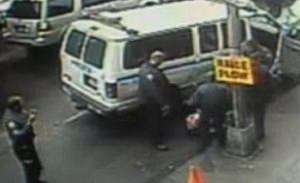 Cops will now also have to explain where the narcotics came from if not out of Reed's hands. Police officers'engagement with Jateik Reed stems from the city's "Stop and Frisk" program, where cops stop largely minority youth looking for guns and drugs. Guns are virtually illegal in the city, and while whites are as likely as non-whites to use narcotics, in Michael Bloomberg's New York City minorities are almost exclusively targeted.
Bonus police brutality points: In the new footage, a female cop also walks up to Reed while he's already on the ground and handcuffed and kicks him.
Below, the original video that contradicted police claims that Reed assaulted them: