Foreign Markets: Curse of the Black Cast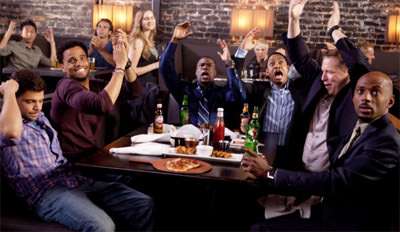 The romantic comedy Think Like a Man finally knocked The Hunger Games off its perch as America's top-grossing movie last weekend. Yet according to the logic of liberal Hollywood, this movie's a problem because it may not play in foreign markets.
Think Like a Man, an adaptation of a Steve Harvey book directed by Tim Story and starring Gabrielle Union and Kevin Hart, is a solid financial success, nearly tripling its production budget in its first weekend. But as a movie with a mostly black cast, it's supposedly part of a vanishing species in Hollywood.
I was fascinated a few months ago when George Lucas noted that he couldn't find investors for his World War II movie Red Tails, because, as he put it, "They don't believe there's any foreign market for [black movies] and that's 60 percent of their profit…I showed it to all of them and they said 'No. We don't know how to market a movie like this.'"
Shortly thereafter, Tyler Perry took up the same theme:
Unfortunately, movies starring an all African American cast are on the verge of becoming extinct. THAT'S RIGHT, EXTINCT! Ask any executive at a Hollywood Studio why, and most of them will tell you one of two things. The first thing they'll say is that DVD sales have become very soft, so it's hard for a movie with an all black cast to break-even. Secondly they'll say, most movies are now dependent on foreign sales to be successful and most "black" movies don't sell well in foreign markets. So what that means is you will begin to see less and less films that star an all black cast. Isn't that sad in a 2012 America? Somewhere along the way we still haven't realized that we are more alike then [sic] not.
This was of interest because I had heard that same "foreign markets" objection when trying to get producers interested in my own (solid-gold) movie ideas. At the time, I figured the surprisingly overt objection to any suggestion of having major black characters in a movie could be explained by the fact that I am somewhere below the bottom of the Hollywood food chain, and thus nobody has to worry about what they say to me.
But I understand Lucas and Perry have made a few dollars in the movie business. Some of their films even seem to have been hits you may have heard about. I'd expect that they might get a more welcome response, or at least that the people they're talking to (who almost certainly are their inferiors in terms of show business success) would come up with a more politic way of saying no.
The no-black-casts rule is strikingly straightforward, to a degree that you would not expect in any other part of the professional world. Here's a recent anecdote from the actor Brian White (who, just so we're all clear before we discuss this any further, is not white!):
"Dennis Cooper, the writer, director and producer, is a Caucasian man who had some friends," White said. "His friend David was the inspiration for Dr. Z and Dr. Howard—a Harvard-educated doctor that was involved with the film. And Dennis sold this great script to the studios, but he left the character descriptions out.

"When the studios found out the leads were black, they didn't want to make the movie anymore, and Dennis had to go take his own money and his friends' money and make this movie himself and then start the long road to getting a distribution deal."
The argument that it's actually foreigners who don't like black actors is also of long standing. "Unfortunately," said producer Andrew Vajna told the Washington Post in 1998, "there are no black actors today [who] mean anything to the foreign marketplace."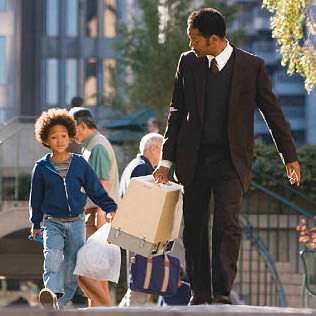 It's worth noting that Red Tails did not perform at the box office, and Think Like a Man had a modest production budget of $13 million. And casting is one area where race-conscious hiring actually makes sense, at least in the sense that audiences might not buy Gabourey Sidibe as Marilyn Monroe or Jim Carrey as Idi Amin.
But investment risk doesn't explain everything. The buppie dating comedy is a proven profitable genre with at least one genuine classic (1997's Booty Call) in its history. These concerns about relatability and culture translation to overseas audiences don't seem to apply when it's a Judd Apatow slacker romance under consideration.
Nor is Tinseltown consistently opposed to unmarketable pictures. Hollywood thought it was a good idea to spend $15 million on a silent movie. In an otherwise absurd article, SLAVE CINEMA author Andre Seewood notes that lack of demonstrated audience interest in non-linear art films pondering the meaning of life did not prevent producers from gambling $32 million on Terence Malick's Tree of Life. (Amazingly, both Tree and The Artist appear to have made money, thanks mostly to foreign sales.)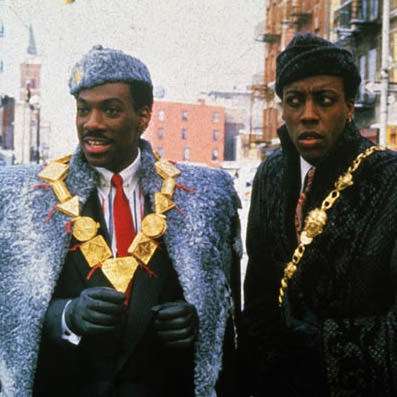 The foreign market strikes me as the modern equivalent of the "southern affiliates" who were sure to drop the broadcast if Kirk and Uhura kissed: a prejudice that's true until it's not. In an interview with the L.A. Times, Think Like a Man producer Will Packer acknowledges that international audiences need to be softened up before they can be conquered:
The next market he wants to conquer is overseas, where African-American films rarely do any business. "It puts a black film at a big disadvantage when the studio bean counters don't see it having any foreign box-office potential. But look at the NBA. They worked the international market to make sure their sport happened overseas. And I'm going to work it too."
Producers are free to do what they want with their own money. And making more streamlined movies for international audiences has been on balance a step in the right direction: In my view, Hollywood movies contain too much talk, too many hipsters, too little momentum, and too many pop culture references. But the foreign box office excuse is aggravating for several reasons:
1) My pitches are surefire hits!
2) It's a classic case of blaming the benighted attitudes of some third party for what are in fact your own preferences.
3) The "foreign market" is an abstraction that pretends to describe the majority of people on this planet (including a huge and enthusiastic movie audience in Nigeria).
4) In progressive Hollywood, the White House Correspondents Association dinner is considered a hot ticket; millions of dollars are being donated to re-elect the most inspiring president in America's history; and people think George Zimmerman should be convicted without a trial. Yet major business decisions get made on the basis of a type of racial discrimination that most Americans would roundly reject (and that I don't think exists – at least openly – in any other industry).