What's Up With Post-War Iraq?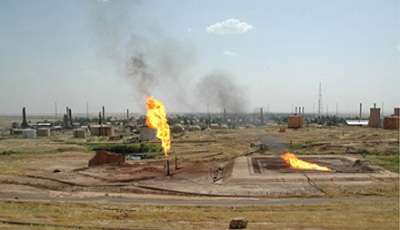 An interesting analysis of Iraq's bitter oil politics from Reuters:
[For Royal Dutch Shell, the fields in the autonomous Kurdish region] offered rich potential, an easier working environment, better security and attractive contracts. That seemed a winning combination for smaller oil companies already working there, such as Norway's DNO, even though they struggled to collect profits.
But at the 11th hour, industry sources say, Royal Dutch Shell backed out and decided to focus on a $17 billion gas deal in the south rather than sign exploration contracts with the Kurdish Regional Government, which the central government could dismiss as illegal and could prompt reprisals.
Meanwhile, the Associated Press reports the Iraqi government has postponed a reconciliation conference scheduled to start today, citing "mounting differences," which apparently must be resolved before talk of reconciliation can start.
The AP ticks off a list of incidents since the U.S. withdrawal in December: the Sunni Vice President Tariq Al-Hashemi has been hiding in Kurdistan since being charged with running sectarian death squads, the Sunni Deputy Minister Saleh al-Mutlaq was banned from Cabinet meetings after calling the Shi'ite Prime Minister Nouri al-Maliki a "dictator who is worse than Saddam," and a car bomb blast just missed the local chief of police in Duluiyah in the second attempt on his life this year.
And then there are the autonomous Kurds, who have always had a tense relationship with Baghdad, and were the regular victims of Saddam Hussein's ethnic cleansing exercises. Their present issues with Baghdad range from territorial disputes to the hottest topic in any Iraqi government, oil exports. The Kurdish government halted oil exports on Sunday in an escalation of a dispute with Baghdad over non-payment of revenue.
And what of Exxon, the biggest oil company to make the plunge into the Kurdish oil fields?Reuters continues:
When Kurdistan's government announced last year that Exxon had agreed to exploration deals for six Kurdish fields, Baghdad responded with outrage. Deputy Prime Minister Hussain al-Shahristani—architect of Baghdad's oil program—said the U.S. firm could forfeit the contract on its huge West Qurna-1 oilfield in the south if it did not halt work with the Kurds.
Baghdad has since barred Exxon from bidding in the next round of oil deals, although it says the decision is not final. Exxon was also removed from its lead role in a water injection project in the south, although Iraqi officials denied the move was linked to the Kurdish deal.
The central government now says that Exxon has written to it twice since early March to say that its deals with the Kurds have been suspended. The Kurds say Exxon has not halted work in Kurdistan and have challenged Baghdad to publish Exxon's letters.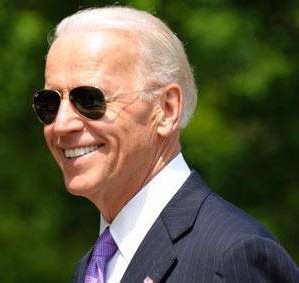 Could Joe Biden have been right? In 2006, the then Delaware Senator co-wrote a New York Times op-ed with Council on Foreign Relations President Emeritus Leslie Gelb advocating a highly decentralized Iraq, roping in the historical example of federated Yugoslavia, forged from the older Yugoslavia during the Balkan Wars in the early 1990s. Yugoslavia ceased to exist in 2003, when the remaining two members, Serbia and Montenegro, formed the Union of Serbia and Montenegro instead.
When John McCain referred to Joe Biden's "cockamamie idea" about splitting up Iraq during the 2008 presidential campaign, CNN fact checked it as false, but you'd be forgiven for assuming Iraq would eventually break up under any plan where Yugoslavia is the model. The Biden plan envisioned a central government that would only be "in charge of common interests," but the escalating acrimony in the central government in Iraq after the withdrawal of U.S. troops in December could be rapidly winnowing what common interests the various Iraqi factions may think they have left.