Five Ways Citizens United Is Making Politics Better
The controversial 2010 Supreme Court ruling is already bringing us more competitive campaigns, funnier ads and greater freedom of speech.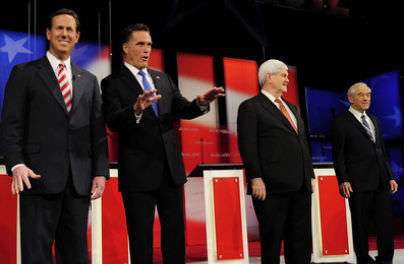 After the U.S. Supreme struck down a host of free speech restrictions with its 2010 ruling in the case Citizens United v. Federal Election Commission, incumbent politicians, The New York Times, a crash of tenured law professors, and even President Barack Obama denounced the decision as a "new weapon" for lobbyists, a "major upheaval in First Amendment law," and an undermining of "the influence of average Americans," not to mention "skeptical and even sarcastic."
But as we enter the second year of the 2012 campaign, it's already clear that removing legal restrictions on the right to petition the government for a redress of grievances has done about what you would expect such a deregulation to do: allowed more voices, issues, and ideas into a political marketplace that nobody—except party bosses and newspapers that have lost their monopolies—could legitimately want to restrict.
Here are just five ways Citizens United has opened up the 2012 campaign.