With 12 Beholders, You Just Need One to Say It Might Be Art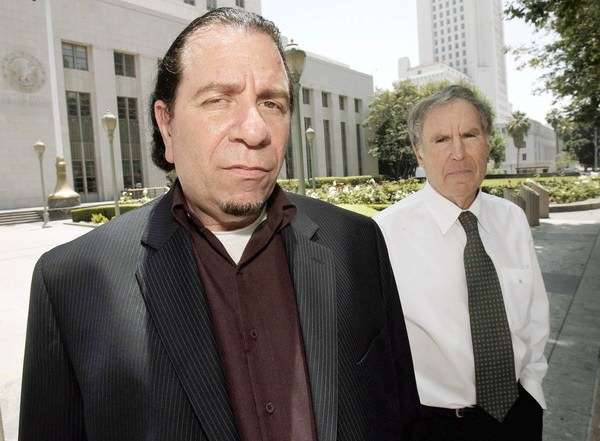 It looks like U.S. District Judge Geoge H. King, who presided over the Ira Isaacs obscenity case in Los Angeles, may have been right to worry about jury nullification. "After less than three hours of deliberation" on Monday, AVN correspondent Mark Kernes reports, "one juror reportedly sent a note to Judge King charging that one of the other jurors had said that he/she did not believe in the obscenity laws." The judge then called the jurors into the courtroom, adminished them that "it was their sworn duty to follow the law as he had given it to them," and sent them back to deliberate some more. They adjourned at 2 p.m., and shortly after they resumed the next morning they sent King another note saying they could not reach a verdict, which was still the case even after King resorted to the "nearly unheard-of" measure of instructing the defense and prosecution to reprise their closing arguments. Convinced that the jurors had reached an irresolvable impasse, King dismissed them and declared a mistrial.
Isaacs, who said he had spoken to one of the jurors, told Kernes there were two holdouts, both women. "She basically said that her and another juror thought that this was art, serious art, and had artistic value, and should not be found obscene," the self-described "shock artist" said. At first, Isaacs said, 11 jurors were inclined to convict, but later one of them "changed her mind and said, 'You know, I do think it has artistic value, and there's reasonable doubt that they proved their case.'"
Those two jurors may very well have drawn that conclusion, but it is also the sort of thing you would say if you "did not believe in the obscenity laws" but wanted to avoid giving the impression that you were willfully ignoring the judge's instructions. Jurors, after all, are supposed to judge the facts, not the law (or so judges typically claim nowadays, ignoring a venerable tradition to the contrary). This case, however, did not really hinge on facts, since no one disputed Isaacs' involvement in producing or distributing the four films at issue (Mako's First Time Scat, Hollywood Scat Amateurs 7 and 10, and Japanese Doggie 3 Way). Instead, as the Supreme Court decreed in Miller v. California, it hinged on utterly subjective answers to these three questions:
a) whether "the average person, applying contemporary community standards" would find that the work, taken as a whole, appeals to the prurient interest; (b) whether the work depicts or describes, in a patently offensive way, sexual conduct specifically defined by the applicable state law; and (c) whether the work, taken as a whole, lacks serious literary, artistic, political, or scientific value.
Let's leave aside imponderables such as "the average person," "community standards," and patent offensiveness. Isaacs' movies, which feature scatology and bestiality, are—what's the legal term again? Oh yeah: really gross. They were so gross that the jurors had trouble watching them, which makes you wonder how they could assess them "taken as a whole." In any case, it seems fair to assume that Isaacs, who faced a possible sentence of 20 years, would have been a goner were it not for that third prong, which is what he and his lawyer emphasized: serious artistic value, a "fact" that supposedly can be determined by 12 randomly selected people. If you happen to be one of them and believe this whole enterprise is an absurd legal charade, and furthermore that it is inherently unjust to lock people up for distributing dirty movies made by and for consenting adults, you could openly make that argument, which would get you into hot water with the judge, or you could simply say you have a reasonable doubt about whether the movies lack serous artistic value. Since this whole enterprise is in fact an absurd legal charade, how could anyone possibly prove you were lying?
Isaacs' prosecution was initiated during the Bush administration. His first trial was halted due to the controversy over Judge Alex Kozinski's collection of dirty jokes, so Isaacs has now had two mistrials. If the Justice Department tries him again, he will have a third, even if the jury convicts him.