Will ObamaCare Hurt Democrats in 2012?
When Democrats made the final push to pass ObamaCare, part of the case they made to wavering legislators was that even though polls showed the law as unpopular at the time, public opinion would eventually come around. A while back, Politico collected a handful of examples of this sort of optimism: As early as August of 2009—the month that opposition to the law started to generate big headline—former president Bill Clinton could be found making the case that the law's popularity would go up "the minute the president signs" the bill. Obama pollster predicted that not only would Americans come to like the law, Republicans would be the ones to face negative political consequences. A White House, communications aide, meanwhile, promised The New York Times that Democrats would run "aggressively" on the law.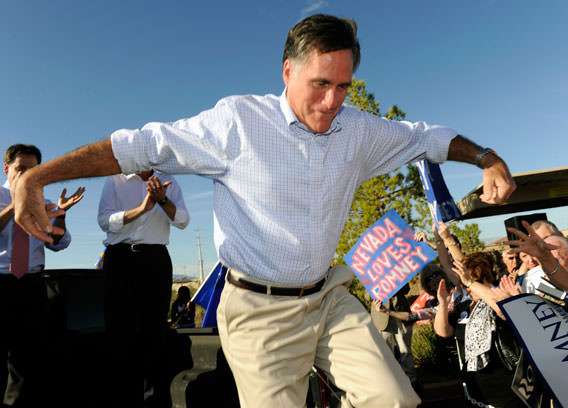 As it turns out, in his final State of the Union speech before the 2012 election, Obama barely mentioned the health care care overhaul. And the poll numbers have yet to turn in its favor. Via a new USA Today poll, a majority of voters support repealing the law, and it may be hurting the president in key contested election states like Ohio, Florida, Colorado, and Michigan:
In a USA TODAY/Gallup Poll of the nation's dozen top battleground states, a clear majority of registered voters call the bill's passage "a bad thing" and support its repeal if a Republican wins the White House in November. Two years after he signed the Patient Protection and Affordable Care Act— and as the Supreme Court prepares to hear arguments about its constitutionality next month — the president has failed to convince most Americans that it was the right thing to do.

…Though the law has avid supporters, especially in the president's Democratic base, the net effect among middle-of-the-road voters is negative for him. What's more, the issue unites the GOP when the party is fractured among competing presidential contenders.
Republicans, however, may find this advantage minimized if they nominate Mitt Romney, whose Massachusetts health care overhaul provided the model and basic framework for President Obama's national plan.
This is one of the conundrums of the Romney campaign: On one hand, many GOP voters have indicated that they favor him in large part because they view him as the most electable nominee. On the other hand, he's the candidate least well positioned to gain from one of the Republican party's biggest political advantages, and to press the president (and Congress, for that matter, should he win the presidency) on a top policy priority.