Spanish Village Votes to Rent Out Public Land For 10 Soccer Fields' Worth of Marijuana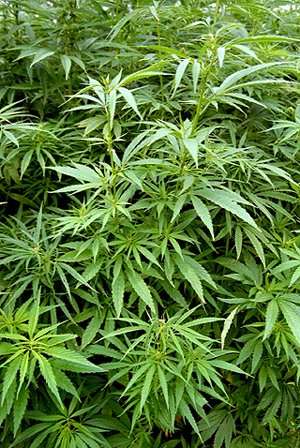 Rasquera, a village of 900 near Barcelona, Spain, feeling the crunch of Euro-austerity measures and heavy debt, voted 4-3 on Wednesday to let a nearby cannabis association use a stretch of city land to grow marijuana for its 5000 members.
According to The Guardian UK, this unlikely to proceed-into-reality measure:
[W]ill allow the association to plant on a seven-hectare stretch of town hall land – roughly the size of 10 football pitches. "This is a chance to bring in money and create jobs," explained mayor Bernat Pellisa of the Catalan Republican Left party, as older townsfolk worried that he was turning Rasquera into a drugs mecca.
Pellisa said he had sought legal advice that the scheme, part of a set of "anticrisis" measures passed at a packed town hall meeting, did not break Spain's ambiguous cannabis laws.
"The produce will only go to members of the association and it won't all be cannabis," he added. "There will be crop rotation with cereal and sugarbeet."
The idea is for private citizens to lease or lend land to town hall, which would then create a company to manage the land and lease it to an association of marijuana-smokers in Barcelona.
Under Spanish law, consumption in private of cannabis in small amounts is allowed. But growing it for sale, or advertising it or selling it, are illegal, the anti-drug official said on condition of anonymity under department policy.
The group that wants to acquire the marijuana, called ABCDA, said on its website that it will make an initial investment of [$40,000] but makes no mention of how much it will pay Rasquera per year. A representative who declined to give his name said more details would come when ABCDA signs a formal agreement with the village in the coming days.
ABCDA said the project would create 40 jobs in Rasquera — workers to grow, harvest and package the pot — and the marijuana produced would go to ABCDA members.
It's strange that Pellisa believes that growing enough marijuana for 5000 people would not violate Spain's laws against… growing marijuana. But according to the transnational institute, a cannabis social club is:
noncommercial organisations of users who get together to cultivate and distribute enough cannabis to meet their personal needs without having to turn to the black market. They are based on the fact that the consumption of illegal drugs has never been considered a crime under Spanish legislation. Taking advantage of this grey area, private clubs that produce cannabis for non-profit distribution solely to a closed group of adult members have existed for years.
Adds the National Organization for the Reform of Marijuana Laws (NORML), Spain has different laws about soft and hard drugs, and there is some room for sneakiness:
The acquisition of cannabis is not an offense, and possession for personal use is not an offense. However, if a judge decides that cannabis or cannabis products are possessed for trafficking, then the penalty is from three years to six years in jail and a fine of Pts. 500,000-50,000,000.
John Stossel on Portugal's drug decriminalization ten year anniversary-lessons for the U.S.; Reason on drug policy