No Sex Tape, No Outing in Tyler Clementi Case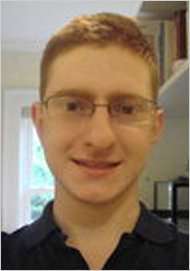 One reason some people think Dharun Ravi deserves harsh punishment for spying on a college roommate who later committed suicide is the persistent misconception that he made video of Tyler Clementi's homosexual encounter publicly available. A week after Clementi killed himself in September 2010, The New York Times reported that Ravi "used a camera in his dormitory room to stream the roommate's intimate encounter live on the Internet." The story was headlined "Private Moment Made Public, Then a Fatal Jump." The New York Daily News said Ravi "spied on [Clementi's] gay tryst and streamed it live with a webcam." ABC News claimed Ravi "secretly filmed [Clementi] during a 'sexual encounter' in his dorm room and posted it live on the Internet." The headline: "Victim of Secret Dorm Sex Tape Posts Facebook Goodbye, Jumps to His Death." Presumably based on such reports, Ellen Degeneres declared that Clementi "was outed as being gay on the Internet and he killed himself."
But as testimony during Ravi's trial has confirmed, there was no sex tape, and the images were never available to the general public. On the evening of September 19, 2010, Ravi set the webcam on his computer to automatically accept video chats, then went across the hall to a friend's room, where they saw a few seconds of Clementi and his visitor kissing, fully clothed, before shutting off the feed. The images were not recorded, and they were not transmitted anywhere except across the hall. The New York Times summary of the case, last updated on February 24, nevertheless still says Ravi "secretly used a webcam to stream Mr. Clementi's romantic interlude with another man over the Internet." Technically, I suppose that's true, in the sense that any video chat is streamed over the Internet. But the implication—that Ravi enabled the whole world to see what Clementi was doing in their room—is false.
In his measured and illuminating New Yorker article about the case, Ian Parker also notes that Clementi was not trying to hide his sexual orientation, so it's hard to see how Ravi could have outed him. Although Clementi was upset about his roommate's spying, Parker writes, "there's little to support the idea that he was mortified by the thought that he'd been outed." He suggests "the enduring false belief that Ravi was responsible for outing Tyler Clementi, and for putting a sex tape on the Internet, can be seen as a collective effort to balance a terrible event with a terrible cause."
Look for more about Ravi's prosecution in my column tomorrow.