How Government Corrupts Gambling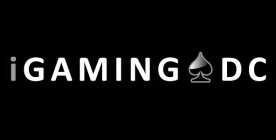 Washington, D.C., was supposed to be one of the jurisdictions closest to taking advantage of the Justice Department's recent reversal regarding federal law and online gambling. But last week the D.C. Council nixed the iGaming program, which would have allowed District residents to play poker, blackjack, and bingo online. The plan ("approved in 2010 in an amendment added to a budget bill at 2:17 a.m.," The New York Times notes) was misbegotten to begin with, since it involved extending the government's lottery monopoly instead of simply legalizing online gambling and allowing businesses to compete for customers. The Times reports that the selection of a vendor to operate the gambling monopoly was clouded by charges of cronyism, corruption, and spiteful obstruction:
The turmoil began in 2007 after earlier security breaches allowed individuals to claim prizes for lottery tickets they never bought. As a result the city decided to put the contract for running the lottery out to bid, for the first time in years. But the process quickly became ensnared in procedures requiring Council approval for large contracts. Critics say the requirement, created as a check on mayoral power, encourages influence-peddling.

The winner of the new contract was a joint venture anchored by the Greek gambling giant Intralot. Its local partner, headed by a businessman named Warren C. Williams Jr., had had a series of run-ins with the city, and had antagonized Councilman Jim Graham, whose district included a nightclub Mr. Williams owned.

Mr. Payne's lawsuit says that Council members and Mr. Gandhi wanted a more favored partner. According to the inspector general's report and e-mails published in The Washington Post, Mr. Graham also made a proposal: he would support the lottery contract if Mr. Williams's company withdrew from an unrelated housing project with the area transit authority, whose board Mr. Graham served on.

In one e-mail, Mr. Williams's lawyer, A. Scott Bolden, called the overture "very close to corruption, bid rigging and other inappropriate conduct."…

The contract languished until the Council rejected it in December 2008. The city reopened bidding, and Intralot won again, but without a partner. Byron E. Boothe Jr., Intralot's vice president of government relations, said it became clear the Council would reject Intralot if it lacked a local minority partner.

"That's important to D.C., and so we just understood and it's just part of the process," he said.

The company selected a start-up called the Veterans Services Corporation and formed a company called DC09; Veterans Services owned 51 percent, and Intralot owned the rest. Veterans Services' president is Emmanuel Bailey, a Maryland businessman whose mother had worked for the city and was the company chairwoman.

City inspectors certifying Veterans Services' small-business status found the company based in the family room of Mr. Bailey's mother's home. Inspectors found no sign of bookkeeping, payroll records or company stationery, according to their report.
Whatever else it shows, this kind of nonsense hardly confirms Frank Wolf's thesis that gambling is inherently corrupting.