David Cameron's Drug-Induced Idiocy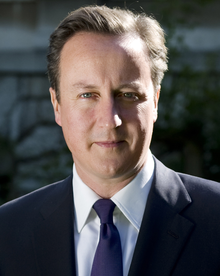 Writing in The Telegraph, Tom Chivers notes that British Prime Minister David Cameron's drug policy views changed even more dramatically than Barack Obama's once he took power. In 2005, when Cameron was seeking to lead the Conservative Party, he advocated "alternative ways—including the possibility of legalisation and regulation—to tackle the global drugs dilemma." He added: "Politicians attempt to appeal to the lowest common denominator by posturing with tough policies and calling for crackdown after crackdown. Drugs policy has been failing for decades." Today Cameron illustrates his own observation about politicians:
Every time [it is confronted with pro-reform evidence], the Home Office deadbats with bland statement on the lines of: drugs are bad, mmmkay. This time it's: "We have no intention of liberalising our drugs laws. Drugs are illegal because they are harmful – they destroy lives and cause untold misery to families and communities. Those caught in the cycle of dependency must be supported to live drug free lives, but giving people a green light to possess drugs through decriminalisation is clearly not the answer. Through the cross-government drug strategy, we are taking action through tough enforcement, both at home and abroad, alongside introducing a temporary control power and robust treatment programmes that lead people into drug free recovery."

If you managed to read all the way through that, you'll notice it says nothing whatsoever about the evidence, despite my specifically asking for a response to the BMJ, WHO and IJDP studies and the Portugal experience. The Home Office, and the Government, is deliberately ignoring the reality of the drug laws' failure.
More on British prohibitionist orthodoxy here and here.
[Thanks to Richard Cowan for the tip.]