Mandatory Drugs Tests by Record Companies, Media Scoldings, and Other Helpful Suggestions for Preventing Further Whitney Houstons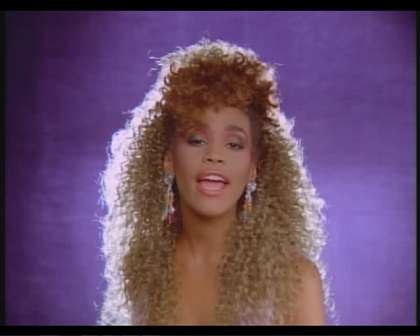 Creepy media-leech/medical professional Dr. Drew Pinsky has been covering the death of Whitney Houston because that's just what he does.
One of Dr. Drew's recent show guests suggested that record companies start mandatory drug testing. Drew said "I love that."
It's never as offensive when it's just two people talking, instead of people who get to enact destructive drug laws laws, but still, any actual effects of that benign-sounding policy (say who is going to institute it and how when label folks want to sign and retain major musicians who may not be interested in pissing in a cup) were breezed by as they often are when people are trying to fix the unfixable. Drug warrior and certain media folks tend to be big fans of social engineering.
So is Bill O'Reilly, who got into an argument with Matt Lauer on The Today Show about celebrities and drug use.
According to the Fox News blog, said O'Reilly:
"This is ridiculous, Whitney Houston killed herself. Do we all understand that? You don't use hard drugs for decades, decades. You don't spend $100 million on them not wanting to kill yourself. So why aren't we telling the truth to young people in America?"
Bill noted that there aren't any celebrities putting out public service announcements telling kids not to do drugs. He said all we see are "creeps" like Snoop Dogg and Willie Nelson who are celebrated for getting high. "There's no one in the media saying this could lead to death and if it doesn't lead to death, 75 percent of all child abuse and neglect is done by substance abusers," argued Bill.
O'Reilly loves his moral outrage. Celebrities are obligated to just say no, media is obligated to shame and scold, and somehow a 25.6 billion (federal) dollars a year drug war, including millions spend on propaganda campaigns and $7million spend on a "Prescription Drug Monitoring Program", is not "telling the truth" to the kids? What facts exactly are being shielded? What does O'Reilly suggest? A mass-shunning of all famous people who also have used or abused drugs so that the kids don't get any ideas?
Possibly. Now let's look back at that awkward moment when musician Sting seemed less repellent after he and other celebrities participated in the Drug Policy Alliance's no more drug war video. Here's O'Reilly debating Ethan Nadelmann from the DPA last year over that PSA and drug policy in general:
And please enjoy Jacob Sullum — the man who eats drug warriors for breakfast — debating with O'Reilly, with much disdain on the pundit's part towards Sullum, who not only supports legalization, but even wrote a book called Saying Yes: In Defense of Drug Use.
In June 2010, Sullum noted that the 70-80 percent of child abuse cases involve substance abuse statistics that O'Reilly clearly favors when it comes to arguing drug policy, are bunk:
Sullum:
According to Childabuse.com, "Among confirmed cases of child maltreatment, 40% involve the use of alcohol or other drugs." According to Childhelp USA, "Nearly one-half of substantiated cases of child neglect and abuse are associated with parental alcohol or drug abuse." According to the Child Welfare Information Gateway, "Substance abuse may be a contributing factor for between one-third and two-thirds of maltreated children in the child welfare system." Furthermore, these estimates refer to "substance abuse" generally, the vast majority of it involving alcohol, not "narcotics." Finally, the causal interpretation of these associations remainscontroversial, so O'Reilly's assumption that more drug use means more child abuse is unsubstantiated.
Over at Slate, meanwhile, there's a piece which cuts straight to the heart of this media hand-wringing in which O'Reilly angrily and Dr. Drew sorrowfully engage. The piece is headlined "Did We All Kill Whitney Houston—Or Did We Prolong Her Life?"
We remember all those creepy-awkward "crack is whack" jokes, and the tabloids also seemed particularly hungry for Amy Winehouse to kick the bucket, but still, writes Danial Engber:
The case against the American public ignores the fundamental benefit of having tabloid headlines and network TV shows and all the other trappings of celebrity. Being famous—whether it's the good, Star-Spangled-Banner kind or the bad, rapid-weight-loss kind—is worth a lot of money. And money is, broadly speaking, very good for your health. Speaking on national television in 2002, moments before her infamous declaration that "crack is wack," the freshly-rehabbed diva made a revealing statement about the nature of her addiction: "Crack is cheap," she said. "I made too much money to ever smoke crack. Let's get that straight." Yes, she'd been taking drugs, but she'd been doing it in the way that a rich person does.
Drug abuse has much more dire consequences, on average, for those who live in poverty. Epidemiological studies have repeatedly shown that the higher your socioeconomic status, the less likely you are to die from your addictions. Low-income users are more likely to share needles and cookers; they're more likely to take speedballs; they have higher rates of HIV and lower rates of treatment for it; they tend to inject their drugs in shooting galleries; and they lack the friends and family-members who might encourage them into treatment or even cart them off to the ER in case of overdose. If you're an addict who's stuck on the street, you're more vulnerable to all the morbidity and mortalitythat comes with your disease.
To the extent that a public fascination with Houston's drug use kept her in the newspapers and on television, it also kept her income from dropping to zero even during her darkest days. Before Saturday, who's to say how many times her platinum records and celebrity status had already saved her life?
The rest here.
Reason on drugs, prescription drugs, and the drug war