How Solar Power Can Pay Off Debts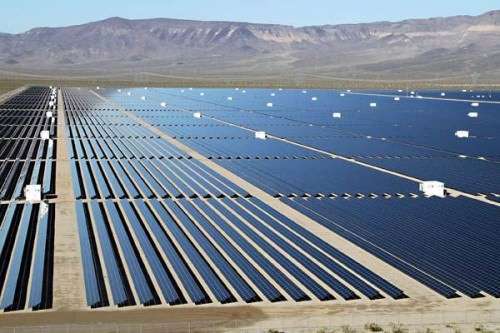 Boulder City, Nevada has found a new way to pay off its debt: solar power. The city is home to not only Hoover Dam, but two of the largest solar power plants in the United States, Copper Mountain Solar I (58 megawatts) and Nevada Solar One (65MW). Both solar facilities are leased on land owned by Boulder City in a specially designated "energy zone."
Combined, these solar lease payments provide at least $12 million a year, increasing Boulder City's revenue by 50 percent. Since the leases last 20 years, Boulder City is expected to obtain $480 million in rent revenue. By comparison, in 2011, the city's total debt burden topped $96 million. If its spending levels don't increase (granted, a big if), the city could eventually eliminate its entire debt.
However, it's not always sunny in Nevada. Both solar facilities are pitiful sources of green jobs. Although they did create hundreds of temporary construction jobs, Nevada Solar One now employs only 30 people, while Copper Mountain Solar I has only 5 full-time positions.
Still, thanks to minimal regulations, both Copper Mountain Solar I and Nevada Solar One are expanding, while three Korean companies are finalizing plans for new solar projects. All together, these projects aim could soon have 1.4 GW of capacity, which could power 420,000 homes. (And unlike Germany, Nevada actually has sunlight.)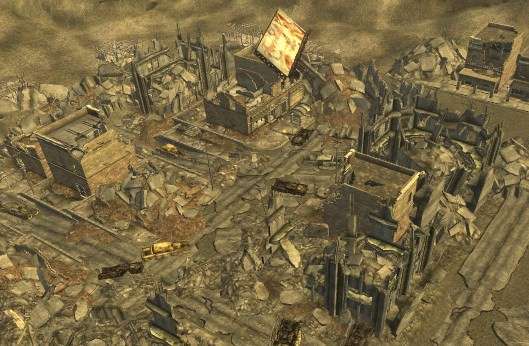 Since the land is owned locally by Boulder City, these firms can bypass the onerous Bureau of Land Management. One Korean investor explains:
The bureau's environmental impact studies take three or four years and the permits cost ($5 million to $6 million)…Boulder City did its due diligence in terms of who they do business with and the environmental impact, but the fact Boulder City doesn't require the environmental studies makes it a very preferable situation for Boulder City and the solar companies.
Unfortunately, this is rather rare in Nevada, since the federal government owns almost 85 percent of that state's land.
In addition, with no state corporate or individual income taxes, Nevada has the 2nd lowest tax burden in the United States, while its business tax climate ranks 3rd nationwide, according to the Tax Foundation. By comparison, neighboring California ranks 48th. In addition, Sempra Generation (the energy company behind Copper Mountain Solar I), was further enticed by state tax policies:
Incentives amounting to $12m came in the form of sales tax abatements for equipment purchases and a 55% property tax reduction for 20 years. These incentives were provided by the state officials.
Meanwhile, on the federal level, the devlopers of both projects were able to keep more of their money, thanks to the federal investment tax credit (ITC) program. This provides a 30 percent tax credit on a renewable energy project, which deducts the total amount of taxes owed to the federal government.
Of course, the ITC and other narrow tax policies still constitute a form of political favoritism. The best course of action would be to repeal all of these energy tax breaks and deductions, and lower rates for everyone. Speaking of which, this precisely is what Sen. Jim DeMint (R-SC) and Rep. Mike Pompeo (R-KS) hope to do with their new bill, the Energy Freedom & Economic Prosperity Act. Boulder City, Nevada is proof that low taxes, minimal red tape and federalism can boost a local economy.
Reason on solar power. For more on tax breaks, be sure to read A. Barton Hinkle on "The Difference Between a Tax Break and a Subsidy." And if you want to know more about municipal debt crises (as well as Portland microbrews and the Plastic People of the Universe), get a copy of The Declaration of Independents: How Libertarian Politics Can Fix What's Wrong with America.