Why Stephen Colbert's Super PAC Joke Falls Flat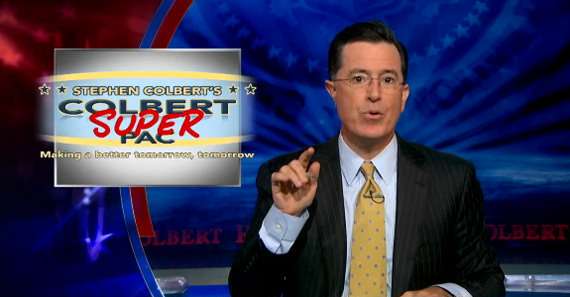 Institute for Justice lawyer Paul Sherman makes some incisive points regarding Stephen Colbert's supposedly satirical super PAC, noting that Americans for a Better Tomorrow, Tomorrow is not the indictment of Citizens United that the comedian and fans such as Slate's Dahlia Lithwick think it is:
Virtually everything Stephen Colbert is doing was legal before Citizens United.

Although Colbert has often used the phrase "unlimited corporate money" in reference to his Super PAC, last Tuesday's disclosures paint a very different picture. Colbert's PAC, which raised more than $825,000 through the end of the year, has raised almost no corporate money. Indeed, the only two corporate donations he reported to the Federal Election Commission amount to $714, total. In addition to barely raising any corporate money, Colbert's Super PAC accepted only one contribution from an individual (of $9,600) in excess of the $5,000 limit that applies to regular PACs. 

In other words, more than 99% of the money Colbert has raised to mock Citizens United and Super PACs is money that has been legal under the campaign finance laws for decades.
While people with easy access to mass media have never had a problem getting their messages out, the restrictions overturned in Citizen United were a real impediment for people who were neither rich nor famous but still wanted to exercise their First Amendment rights. Yet Colbert and Lithwick apparently think we were better off when a political activists could be imprisoned for pooling their resources to criticize a politician on TV:
There will always be those who use their free speech rights to advocate that others' be restricted. And it is surely their right to do so. But such people aren't—as Colbert and Lithwick seem to believe—cleverly using the tools of the Machine to attack the Machine. They're simply advocating censorship for speech they disagree with, and weakening the basis of their own rights in the process.
For more on misguided criticism of Citizens United, see my story in the December 2010 issue of Reason. I considered the rap against super PACs in a column last month. Last year I questioned Lithwick's take on the constitutional challenge to Arizona's subsidies for political candidates, which she claimed was all about protecting "America's defenseless bajillionaires."