What Should a Mayor Do About Police Abuse of Latinos? He 'Might Have Tacos'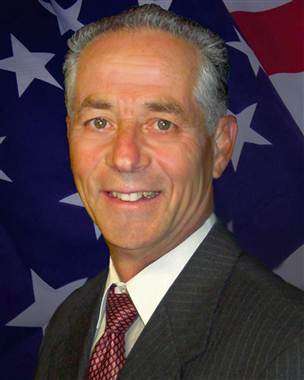 On Tuesday the FBI arrested four East Haven, Connecticut, police officers, charging them with conspiracy, false arrest, excessive force, and obstruction of justice. The federal indictment describes a pattern of harassment, violence, and false arrests targeting Latino residents of the city, followed by efforts to cover up the crimes.
Among other things, the indictment alleges that one of the officers attacked a man outside La Bamba, a local restaurant, on November 22, 2008, knocking him to the ground and repeatedly kicking him in the back and legs while he was handcuffed, then arrested him under false pretenses to cover up the assault.
The indictment lists various other examples of assault, bogus arrests, illegal searches, harassment, and intimidation. It refers to Police Chief Leonard Gallo, who has not been charged, as "Co-Conspirator No. 1," alleging that he repeatedly tried to get a local priest who had complained about the police abuses transferred to a different parish.
After the officers were arrested, Gallo's patron, Mayor Joseph Maturo Jr., who reinstated him despite the Justice Department's investigation, said, "I'm still very surprised, and it's a sickening feeling to have your officers arrested, but nevertheless they're innocent until proven guilty….I have confidence in all the men and women of our East Haven Police Department, from top to bottom." When a WPIX reporter asked Maturo what he might do to improve relations with the Latino community in light of the indictment, he replied, "I might have tacos when I go home. I'm not quite sure yet." He later apologized for the "insensitive and off-collar comment," saying, "I let the stress of the situation get the best of me."