Iranian Exiles Protest Iran's Internet Crackdown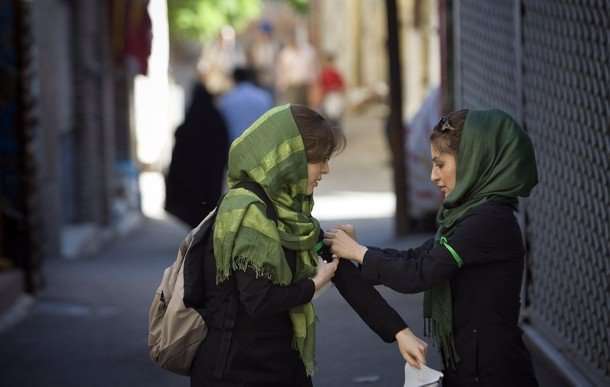 In an effort to protect the Iranian people from "cultural invasion and threats" from the West, the Iranian government has been planning a private Internet similar to the ones used in Cuba, Myanmar/Burma, China, and North Korea. It will be called the Halal Internet, referring to the alleged moral and spiritual purity of the contents allowed. Iran's Minster of Communications and Technology Reza Taghipour claims it will be presented as an alternative to the actual Internet, contradicting prior indications that the Halal Internet would constitute "a kind of intranet for national use in order to keep Iranians from accessing the World Wide Web."
Given the Iranian government's record in the fields of transparency, human rights, and all-around morality, Taghipour's promise to leave in place the regular Internet (which is already censored in Iran as it is) is about as durable as a paper chimney. Thus, the prospect of the Halal Internet entirely supplanting access to the real thing in the near future is likely, despite the fact that successful implementation would effectively complete the isolation of Iranian citizens from the outside world.
Yesterday, Iranians in Geneva gathered outside the World Radiocommunications Conference (WRC), an event organized by a United Nations agency, to protest censorship in Iran and urge attendees of this year's WRC "to act to the fullest extent of their legal capacity to stop the jamming of Persian-language satellites and eliminate censorship conducted by the Iranian government under the banner of 'national internet.' " According to the International Campaign for Human Rights in Iran:
The protesters held placards demanding an end to the Iranian government's censorship and satellite jamming. The gathering drew the attention of attending diplomats to the widespread repression of freedom of speech and access to information.
This protest in exile and the government's increased censorship are the most recent development in a conflict between Iran's people and its government that reached a peak in June 2009. Apparently, not everyone agrees on the Islamic Republic's definition of purity.
Read more about censorship, Iran in the United Nations, and protesting.