Navy Rescues Iranians; Jobs Data Dispute; Ron Paul, Freemason? PM Links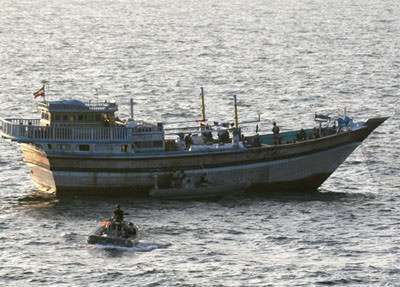 U.S. Navy media blitz includes commander of Stennis carrier strike group after team from U.S.S. Kidd rescues Iranian sailors from Somali pirates.
Employment second-guessing begins. What could be wrong with this week's positive jobs numbers? AEI scholars say we're not paying enough attention to U-6. Heartland Institute's Eli Lehrer says current unemployment measures are a "reasonable enough approach." Zero Hedge says applying a "realistic labor force participation rate" puts the real implied unemployment rate at 11.4 percent.
Ron Paul is a Freemason Illuminati tool of the Jews, says anti-Masonic interest hawk Henry Makow. Makow notes that many believers in Austrian economics were Jewish Jews whose ancestors practiced Judaism according to Jewish customs. Also Mozart was a freemason, and he borrowed a lot of money during his lifetime…in Vienna, which is Austrian.
SF Chron tries to disarm Solyndra story, but the strongest claim (in a story that makes no mention of Republicans' ongoing efforts to get the White House to cough up public records) is that "the most sensational allegations - particularly those of cronyism - remain unproven, though the public documents do provide support for some of the accusations."
Where are Film Critics Without Borders when we need them? Village Voice lays off long-running auteur theorist J. Hoberman, generating what passes for a hubbub these days in the cineaste community.