Food Trucks Now Free to Roam (Most of) Cleveland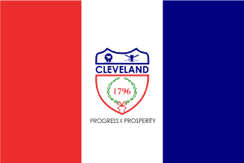 Progress! Prosperity! Lunch! After a six-month trial period, Cleveland's city council voted unanimously yesterday to permit food trucks to operate in most parts of the city.
Though that's great news, the devil's in the details:
The trucks cannot operate in front of a… vacant lot unless they get the owner's permission.

They must stay 100 feet away from an existing restaurant and 50 feet away from a gas station.
Food trucks also must first receive "a council member's permission to operate in his or her ward."
Speaking of food trucks and overly burdensome regulations, check out this fine Reason.tv video on food trucks in Washington, DC, which features an appearance by yours truly.
My contribution to Reason's coverage of the ongoing debate over food trucks (see here, here, and here) is dwarfed only by everyone else's vast coverage here of same.
If you're a Clevelander who's merely looking for a roving lunch, you can track that down here.
Baylen Linnekin is the director of Keep Food Legal, a nonprofit dedicated to preserving and increasing "culinary freedom," the right of all Americans to grow, sell, prepare and eat foods of their own choosing. To join or learn more about the group's activities, go here. To follow Keep Food Legal on Twitter, go here; to follow Linnekin, go here.