"[T]he troubles began as soon as the dancing started"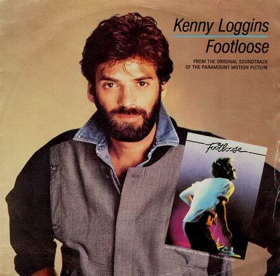 For Maria Aguilar, a Honduran immigrant who opened Fast Eddie's Billiard Cafe in the Virginia suburbs of Washington, DC, things were going great, reports the Washington Post.
Then the county zoning board came calling. While there had been some complaints from neighbors about patron misbehavior, the issues the zoning board seems to have with Fast Eddie's appear to stem largely from the propensity of customers to get their groove on.
Aguilar blamed the crackdown on a cultural bias against Latino businesses that pair salsa on the table with salsa on the dance floor.

"The county has the power to say whatever they want, and they harass businesses, especially Spanish places," Aguilar said. "They don't understand our culture. When we go out, we want to dance."
Yes, but that simple urge is meaningless in the face of arcane regulatory standards for "incidental dancing" in fractional spaces.
Earlier this month, Eileen M. McLane, the county's zoning administrator, told the Board of Zoning Appeals that her agency has been reining in huge establishments that pass themselves off as restaurants with incidental dancing but operate as virtual nightclubs and disturb residential neighborhoods.

Although the current zoning ordinance states that a restaurant's dance floor may use one-eighth of the dining area, McLane said zoning administrators have been analyzing the overall design and purpose of establishments that morph into nightclubs.

McLane said the ordinance on restaurant dance floors was written in 1975 when most restaurants were small. In recent years, however, some the establishments calling themselves restaurants have become huge, opening the door to much bigger dance floors.

After Fast Eddie's lost the dance hall permit, for example, zoning officials also frowned on its request to reclassify itself as a restaurant with a dance floor that spans one-eighth of the dining area, or about 625 square feet, as allowed by existing ordinance.

County officials said a dance floor that size — along with Fast Eddie's request for six pool tables and dartboards — would, in effect, create a nightclub better suited for billiards and boogying than a restaurant with some after-dinner dancing.
Who knows better than a regulator what may be a property's best and highest use? Apparently not Aguilar, who the Post reports has seen her Fast Eddie's staff shrink from 30 to 5 as a result of the zoning board's decision not to renew her dance hall permit.
Baylen Linnekin is the director of Keep Food Legal, a nonprofit dedicated to preserving and increasing "culinary freedom," the right of all Americans to grow, sell, prepare and eat foods of their own choosing. To join or learn more about the group's activities, go here. To follow Keep Food Legal on Twitter, go here; to follow Linnekin, go here.