Chu Review: "Unbowed," "troubling," "failed," "well played," "clueless" "unflappable"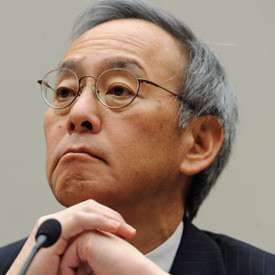 Secretary of Energy Steven Chu contains multitudes, according to a roundup of establishment media coverage of his testimony about Solyndra, the Fremont, California solar panel maker that received a half-billion-dollar taxpayer-guaranteed loan in March 2009 and went bankrupt in September 2011.
Conventional wisdom: Chu's testimony ended with a hair's-breadth 'scape by the Nobel laureate.
USA Today's Aamer Madhani reports that Chu has already moved on to new business successes after yesterday's mixed testimony to the House Committee on Energy and Commerce about the Solyndra debacle:
Chu is scheduled to tour a General Electric thin-solar panel facility in Arvada, Colo., this afternoon and meet with company executives. GE announced their plans to enter the solar panel business in April, and Chu will use the visit to tout the potential of the solar energy industry in the United States.

"America faces a simple choice: compete or accept defeat," Chu told the the panel investigating the $535 million DOE loan guarantee to Solyndra. "I believe we can and must compete."

Republicans blasted Chu for his decision to restructure the Solyndra loan earlier this year and argued that his decision to place $75 million in private investment ahead of taxpayer debt violated the statute of the loan guarantee program. Chu called the collapse of Solyndra "very regrettable" but declined to apologize for the Obama administration's decision to make the loan.
Washington Post columnist Glenn Kessler gives Chu "three Pinocchios" for contrary-to-fact statements in his sworn testimony:
Given the high stakes involved in Chu's testimony, it seems strange he would repeat talking points about the jobs that had already been called into question by a major news organization. Granted, DOE disputed that article, but we don't think their rebuttal makes much sense.

In any case, the job number and the fuel number are greatly inflated by the inclusion of the loan to Ford. As we have demonstrated, these are not new jobs or even saved jobs — just people who might, just maybe, have a little more job security, in part because of the loan.

Chu's comments on the unexpected "tsunami" that hit Solyndra are also troubling. The OMB e-mail shows that at least one arm of the government was aware that Wall Street was quickly souring on solar energy and that the tsunami that swept the industry should not have been such a surprise.
An unsigned editorial in Investors Business Daily says Chu should lose his job over the Solyndra loan:
Corruption: The Secretary of Energy takes responsibility for and defends the granting of a half-billion-dollar-loan guarantee to an imploding solar panel maker. But that's not where the campaign donor buck stopped.

In testimony Thursday before the House Energy and Commerce Committee, Steven Chu, caught in a tangled web of administration deceit regarding a $535 million guaranteed loan to Solyndra, tried but failed to continue the administration line that the affair was just a good-faith bet that went bad.
The respective Timeses of New York and Los Angeles applaud the administration in straight news stories, but both papers ignore the matter in their overt opinion sections.
The Washington Post editorial noted earlier by Ron Bailey also calls Chu's appearance a win:
Chu appeared before a Republican-controlled House committee Thursday and immediately turned the tables on his GOP critics. Yes, it's regrettable that a half-billion-dollar government loan to Solyndra went sour. But, Mr. Chu reminded the panel, the loan was part of a program that Congress itself authorized (during the Bush administration). Congress has set aside $10 billion to cover anticipated losses in the Energy Department's $36 billion loan portfolio.

And, he noted slyly, he "appreciate[s] the support the loan programs have received from many members of Congress .?.?. who have urged us to accelerate our efforts and to fund worthy projects in their states."

Well played, Mr. Secretary. Clean-energy loan guarantee programs have enjoyed bipartisan support. Financial loss is, indeed, an inescapable risk — and would be whether or not the money got dished out to the Obama administration's political cronies, as Republicans imply but as the evidence so far does not prove.

So what is the scandal here? Well, the review process behind the Solyndra loan was not quite as diligent as Mr. Chu insists.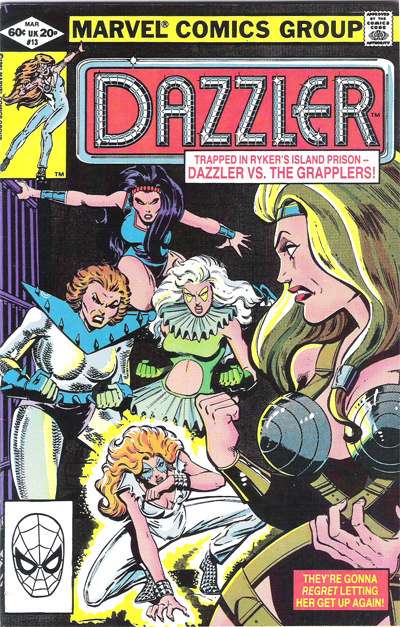 In the New York Post, Michelle Malkin pans the secretary's "know-nothing" defense:
[D]ecisions were made with serial cluelessness about the political jockeying, dire financial warnings, legal red flags and conflicts of interest that "everybody [else] and their dog" knew about (as GOP Rep. Joe Barton of Texas politely pointed out).

While former Democratic chief inquisitor Henry Waxman praised Chu's "reputation for integrity" as "unimpeachable," Chu came across as more Mr. Magoo than Mr. Clean.

Chu said he was "unaware" of the Department of Energy's own staff predictions two years ago that Solyndra would face a serious cash-flow crisis today.

Chu said he was "unaware" of administration pressure on Solyndra to suppress layoff announcements until after the November 2010 midterm elections. "I don't know. I just learned about that," he shirked.

In fact, he used the phrase "I am aware of it now" at least a half-dozen times.
And in the Manchester Guardian, Suzanne Goldenberg says the "unflappable" Chu withstood the GOP like Muhammad Ali in the first four rounds of the Rumble in the Jungle:
By the end of the day Chu had deflected Republican attempts to cast the entire clean energy industry as a pay-off for Democratic donors. "I want to be clear: I did not make any decision based on political considerations," he said.

But he was left exposed on the question of his own general competence.

On question after question, to the Republicans' frustration, Chu claimed to have had knowledge of key decisions.

"I'm aware of it now" was all he could offer.
I'm pretty sure Goldenberg means to write "claimed not to have had knowledge" or "claimed to have had no knowledge." (Even the typos are biased!)
My live coverage of Chu's testimony featured long periods of crushing boredom punctuated by many moments of indescribable terror and not enough references to Marvel has-been The Dazzler.