More On Obama's "Forthcoming" Solyndra Response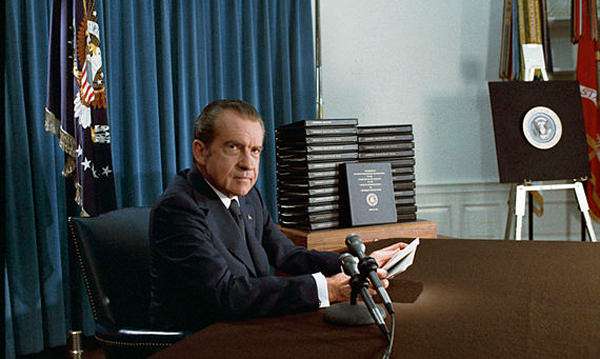 Yesterday we had fun with the Times of New York's preposterous claim that the Obama Administration has been "forthcoming" in the House Solyndra investigation. In addition to my list of both subtle and overt efforts to cover up the White House's glaring failures of due diligence and disinterested governance, it turns out other executive-branch agencies have been doing their glacial best to avoid providing information to the American people and their elected representatives. Here's a handy timeline from the House Committee on Energy and Commerce:
Timeline of Energy and Commerce Committee Investigation

February 17, 2011—Committee Leaders submit a letter to Energy Secretary Chu seeking documents and information about the $535 million loan guarantee that the DOE Loan Guarantee Program awarded Solyndra, Inc. DOE complies with the request.

March 14, 2011—Committee Leaders submit a letter to OMB requesting key documents and information concerning the review of the Solyndra loan guarantee. A two week deadline is set.

March 17, 2011 – Subcommittee on Oversight and Investigations holds a hearing on DOE Recovery Act Spending.

March 28, 2011 – OMB fails to meet the Committee deadline.

June 7, 2011 – After weeks of back and forth, an in camera review takes place with Committee staff and OMB staff. OMB selected eight emails between OMB and DOE to make available to Committee staff, and refused to produce the rest of the emails or the agreed-upon internal OMB emails and documents.

June 23, 2011—Oversight and Investigations Subcommittee Chairman Cliff Stearns responded in a letter to OMB after it refused to share requested documents by the Committee regarding the Solyndra loan guarantee investigation. Solyndra submits document to Committee, "Exceeding Expectations: Solyndra Today."

June 24, 2011—The Subcommittee on Oversight and Investigations held a hearing regarding OMB's Role in the DOE Loan Guarantee Process. Sole witness Jeffrey Zients, Deputy Director of the Office of Management and Budget was a no show. A full timeline of committee investigators back and forth with OMB can be found HERE.

July 11, 2011—Committee staff conduct a second in camera review. Committee staff asked OMB about the production of the other categories of documents sought by this Committee, specifically, OMB's internal communications and documents relating to Solyndra, and its communications with the White House. As the OMB had done for months, OMB staff refused to provide and answer about whether they would produce these materials, and instead maintained that the OMB-DOE communications sufficiently show whether or not OMB had has done its job with regard to Solyndra.

July 12, 2011—Energy and Commerce Committee leaders announced the Subcommittee on Oversight and Investigations were to hold a business meeting on Thursday, July 14, 2011 to consider a motion authorizing the issuance of a subpoena for certain records of the Office and Management andBudget relating to the Department of Energy's issuance of a loan guarantee to Solyndra, Inc. on September 2, 2009.

July 13, 2011—Oversight and Investigations Subcommittee Chairman Cliff Stearns wrote a letter to the Director of the Office of Management and Budget (OMB) to provide a final opportunity to avoid the issuance of a subpoena. OMB refused.

July 14, 2011—The Subcommittee on Oversight and Investigations held a business meeting to consider the issuance of the subpoena. The Subcommittee voted to issue the subpoena 14 to 8. A letter from Solyndra's CEO Harrison regarding the company's finances is entered into the hearing record.

July 15, 2011 – The subpoena is issued to OMB, setting a July 22, 2011, deadline.

July 22, 2011 – OMB fails to meet the subpoena's dealing. Oversight and Investigations Subcommittee Chairman Cliff Stearns informs OMB that they have failed to comply with thesubpoena issued on July 15, 2011 regarding the Solyndra loan guarantee. Chairman Stearns requested that OMB produce the documents no later than 9:00 a.m. Monday, July 25, 2011.

July 25, 2011 – OMB fails to produce the documents by 9:00am deadline.

August 2011 – OMB agrees to produce all documents necessary to the Committee's investigation, with appropriate safeguards relating to proprietary information. Production continues.

August 31, 2011 – Solyndra announces it will file for bankruptcy, Committee leaders comment.

September 1, 2011 – Committee leaders ramp up investigation, press White House for documents.

September 8, 2011 – Committee leaders comment on FBI raid of Solyndra.

September 10, 2011 – In an e-mail, Solyndra company lawyers assure Committee investigators that Solyndra execs would voluntarily answer Committee questions.

September 14, 2011 – Oversight and Investigations Subcommittee holds a hearing on "Solyndra and the DOE Loan Guarantee Program." Executive Director of DOE's Loans Programs Office Jonathan Silver and OMB Deputy Director Zients testify. Subcommittee investigators release emails indicating corners were cut and OMB was rushed in approving Solyndra loan. White House Press Secretary attempts to dismiss concerns that White House pressure OMB on loan guarantee as "scheduling matter."

September 20, 2011 – Committee leaders express concern to Energy Secretary Steven Chu as his agency prepared to dole out nearly $9 billion in loan guarantees by September 30, 2011. TheLeaders request financial details for 14 loan guarantees DOE is poised to award loans to.

September 21, 2011 – Oversight and Investigation Subcommittee members seek answers from Solyndra investors. In the letters to Argonaut Private Equity and Madrone Capital Partners, members are seeking all materials related to now-bankrupt Solyndra's $535 million loan guarantee, the company's cancelled initial public offering, the $75 million credit facility, the February 2011 loan restructuring, the company's bankruptcy, as well as materials related to communications with the Obama administration.

September 21, 2011 – Oversight and Investigations Subcommittee members seek all materials related to communications between the DOE and White House, as well as all communications between DOE and the Treasury Department.

September 23, 2011 – Solyndra CEO and CFO invoke the Fifth Amendment during Oversight and Investigations Subcommittee hearing on "From DOE Loan Guarantee to Bankruptcy to FBI Raid: What Solyndra's Executives Knew."
Interesting that Solyndra's attorneys made the promise that their clients would voluntarily testify after the FBI raid. At that point you would expect any intelligent lawyer to recognize that the only viable option is to remain silent (as Solyndra execs Brian Harrison and W.G. "Bill" Stover ended up doing). This suggests that Solyndra's incompetence extends to its legal representation.
President Obama's obstructive and delaying actions are an insult to taxpayers who want to know why they were made to spend half a billion dollars on a pie-in-the-sky green-jobs company that subsequently went bankrupt. As a once and future flack I find this behavior personally offensive just for the way it ignores best practices for crisis management — with the expected result that the scandal continues to get worse while the subject fails to take control of the narrative.
For example, California (proud home of Fremont-based Solyndra) has frozen its own program of green-energy corporate welfare, with state Treasurer Bill Lockyer saying, "In light of recent events, we owe it to taxpayers to see if there is more we can do to make sure we don't give their money to companies headed for a fall, or companies that take California's money and run to other states to create jobs." You will recall that Golden State taxpayers also gave $34 bmillion to Solyndra during the Schwarzenegger administration. In Obama's U.S.A., all Americans get the government Californians deserve.
And in D.C., it turns out the Internal Revenue Service also gave Solyndra a boost in 2009. CaliforniaWatch.org has a great story that illustrates both the logrolling that is still going on under ARRA Stimulus and the absurd, pseudo-scientific micromanagement that results when the government is shoving money out the door:
The U.S. tax code has long allowed buyers of solar panels to deduct a portion of the installation cost from their taxes. Under the American Recovery and Reinvestment Act, that credit was boosted from 10 percent to 30 percent through 2016.

But in August 2009, the IRS also determined that companies buying Solyndra products would qualify for another 30 percent tax credit – as long as they were installed on roofs painted white to reflect the sun. At the time, only Solyndra was selling products that would work on so-called "cool roofs."

Energy Secretary Steven Chu, a Nobel Prize-winning physicist and former director of the Lawrence Berkeley National Laboratory, had been pushing the cool-roofs model as a low-cost way to adapt to global warming and reduce the so-called "urban heat island effect."
But green-job subsidies make up a beast so vast it can only die in sections. While reasonable people all over the country are moving on from this regrettable error, Chu's Energy Department today approved another $1 billion in corporate welfare for a Sempra Energy solar project in Arizona and Crescent Dunes Solar Energy Project.