UPDATED: One of the Fullerton Cops Who Beat Kelly Thomas Into a Coma Had a History of Violence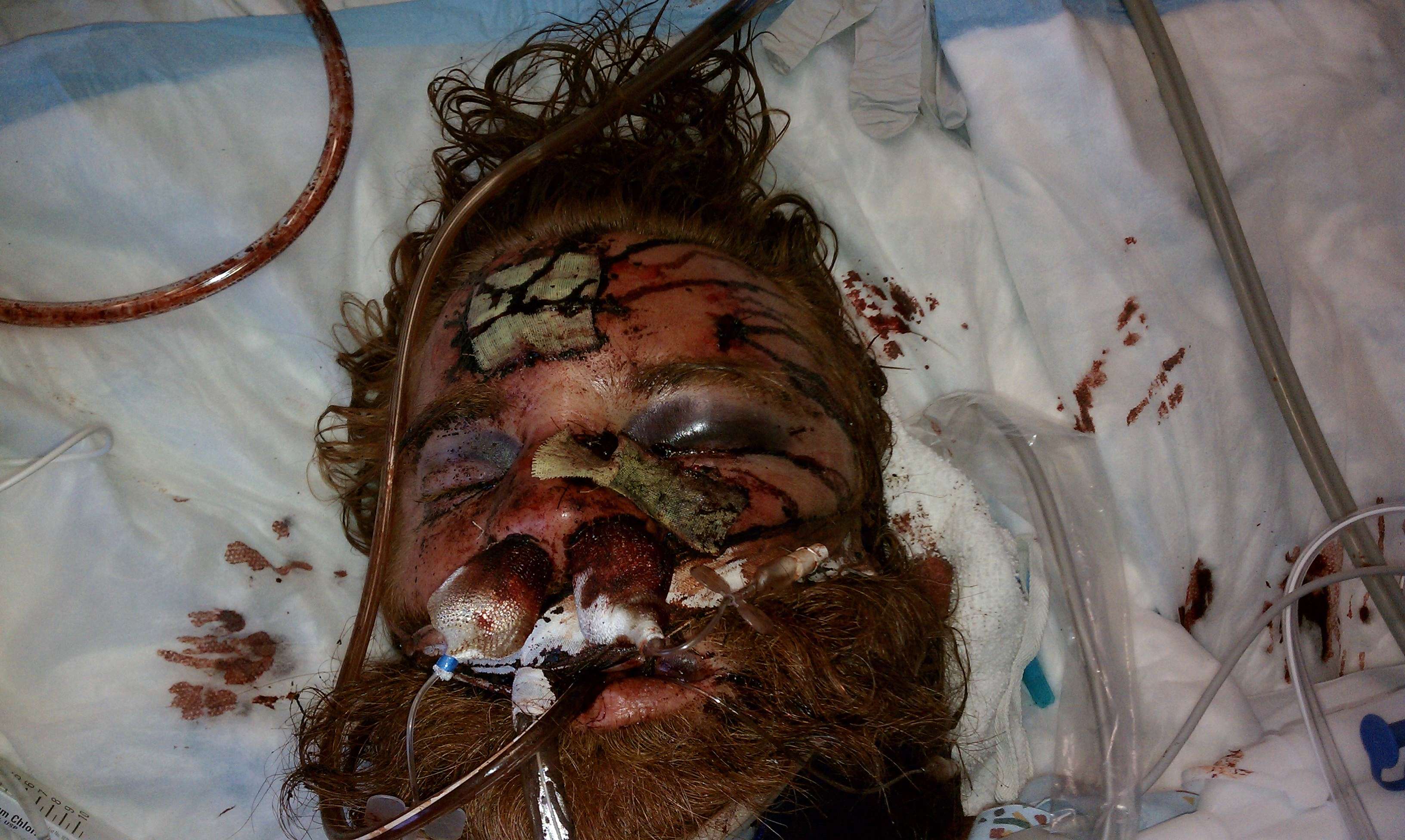 CNN reports that one of the Fullerton, California, police officers involved in the senseless beating of homeless man man Kelly Thomas, who died days later when he was declared brain dead and taken off life support, has roughed up suspects before.
According to the report, the unnamed officer was writing a ticket to a motorist when he had some sort of verbal interaction with a nearby pedestrian named Edward Miguel Quinonez. The officer told Quinonez to mind his own business, and Quinonez replied that a cop had killed his father. The Fullerton officer then accused Quinonez of being drunk, handcuffed him, and slammed his head into a wall. According to CNN, "a blood test later showed that Quinonez had no alcohol in his system at the time of the arrest."
Quinonez is suing the Fullerton PD. His lawyer is none other than Garo Mardirossian–the same attorney representing Thomas's family. Mardirossian told CNN that a third complainant was roughed up by the same officer, and is also filing suit against the Fullerton PD. The Fullerton PD declined to comment.
CNN's description of an officer with a track record of roughing up suspects fits that of an officer involved in Kelly Thomas's beating: Jay Cicinelli. Someone claiming to have ties to the Fullerton PD called in to the John and Ken Show on KFI AM last month and alleged that other officers were "turned off by how [Cicinelli] bragged about the beating and many officers have not been happy with his 'heavy-handed tactics' from before the incident."
Update: Kim Albanese, who's been in touch with the Thomas family, sent me the following email regarding the CNN story:
Jay Cicinelli is believed to be the officer who did the most damage to Kelly (and who the anonymous informant was referencing when he said there was bragging in the locker room the next day). But… it was Kenton Hampton that was discussed today as having a history of violence, and who the 3rd victim named.

Witnesses of Kelly's beating say Hampton stepped in to handcuff Kelly while Cicinelli was beating him, and got sprayed with so much blood that he had to step back and couldn't put the cuffs on him.

There are witness reports that two officers did most of the beating, but I'm not sure if Hampton is the second or not (though it appears likely). He was definitely there.

Here are some links to articles with news clippings about Hampton:
http://www.fullertonsfuture.org/2011/excessive-force-victims-lawyer-up-against-fullerton-pd/
http://www.fullertonsfuture.org/2011/another-federal-lawsuit-filed-against-fpd/

You can search the rest of the Friends For Fullerton site for stories about Kelly, including Officer Cicinelli and all the other authorities and politicians involved in his death or coverup.

Also, here's a link to the youtube video that catches Hampton on camera at another excessive force incident. He's the black officer that pushes the guy recording this.
http://www.youtube.com/watch?v=PiNOjG-xlPw&feature=related