'Someone at That Office Must Have Misread the Statute'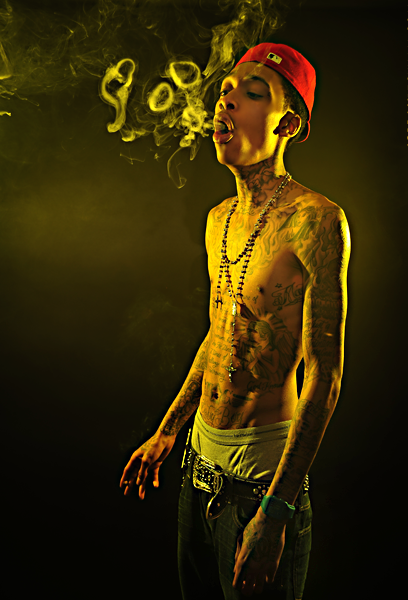 Last November the rapper Wiz Khalifa was charged with drug trafficking, a felony punishable by a mandatory minimum sentence of 25 months in prison, after police found two ounces of marijuana on his tour bus at East Carolina University in Greenville, North Carolina. He was also charged with a second felony, maintaining a vehicle for sale or storage of marijuana, and a misdemeanor, possession of drug paraphernalia. Because of the seriousness of the charges, his bail was set at $300,000. On Wednesday, Pitt County District Attorney Clark Everett admitted that Khalifa should not have been charged with felonies because the amount of marijuana involved was far below the 10-pound threshold set by state law. Whoops. A month ago, Everett dropped the felony charges against Khalifa and six of his associates, instead letting three of them plead guilty to misdemeanor possession and pay $1,000 fines.
If we must have drug laws, is it too much to ask that police and prosecutors be familiar enough with them that they do not confuse misdemeanors punishable by a fine with felonies that can send you to prison for years? "We discovered the error maybe two hours after [Khalifa] paid the bondsman's premium and left," Everett told The Daily Reflector. Yet somehow it took nine months for Everett to drop the unjustified charges. Even now, he does not seem ready to accept any responsibility. "The magistrate or someone at that office must have misread the statute," he said, explaining why Khalifa's bail was 300 times higher than it should have been.
[Thanks to Richard Cowan for the tip.]