Cuba Carefully Doles Out GLBT Rights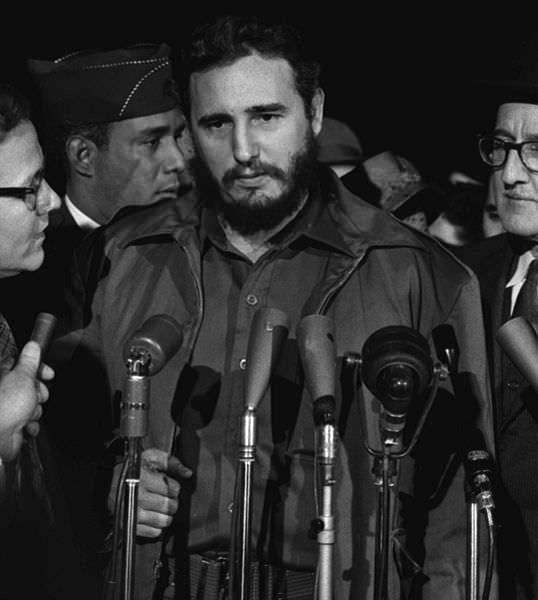 The niece of the man who sent numerous gay Cubans to concentration camps in the 1960s and 70s now carefully leads the state-sanctioned movement towards GLBT rights; She even proclaimed gays, lesbians, and transgendered Cubans "partners in the revolution."
An article in Xtra! Canada's Gay and Lesbian News describes a visit to a Cuban gay bar, noting the country's signs of progress, even just in the years since Raoul Castro took over for his ailing brother. Much of which is credited to bold steps by Raoul's daughter Mariela Castro Espin who is director of the state National Centre for Sex Education.
Mariela (who locals refer to by her first name) has introduced some important changes, such as the 2008 announcement that Cuba would perform free gender reassignment surgery for transsexuals who qualify. A few dozen individuals have qualified and I'm told about 15 operations have taken place so far.
Uncle Fidel never permitted two members of the same sex to marry in his nearly-50 oh, so progressive years as president of Cuba, nor yet has Raoul. (Cuba is not the only totalitarian state seemingly more tolerant of transgendered persons than gay ones. Iran has been bullying gays into changing their sex since 1979.)
Fidel expressed regret in 2010 over sending gays to labor camps, pinning the blame on himself. (Though he also suggested the policy occured because he was too "busy dealing with" among other things, the Cuban Missile Crisis.)
In more subversive news, Reuters noted last week that Wendy Iriepa, the recipient of the country's first "free" sex change operation in 2007 intends to wed gay rights activist Ignacio Estrada "for" Fidel's 85th birthday on August 13.
Iriepa previously worked in the National Centre for Sex Education, but quit after Mariela Castro questioned Iriepa's relationship with suspiciously individualistic Estrada, who believes:
Mariela Castro has "hijacked" the gay rights movement for the government. Last month he organized an "independent" gay rights march in Havana, but only nine people showed up, witnesses said.
Understandably (this is Cuba) Iriepa is playing down the protest angle of her her wedding, claiming she just wanted a "simple" wedding , if not too "traditional," though everything is being done in the proper way:
The couple has scheduled their free, state-authorized nuptial ceremony at an official "wedding palace" in Havana, complete with cases of beer courtesy of the socialist state.
Reason.tv on some real revolutionaries, Cuban punk band Porno Para Ricardo.