California's Highest-Paid State Employee Is a Doctor No One Trusts to Treat Patients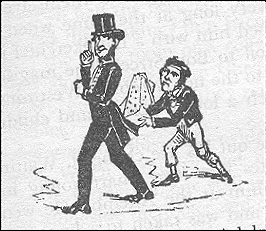 I had atypically nice things to say about my former employer, the L.A. Times, in a recent book review. Partly because of stories like this, from today:
The highest-paid state employee in California last year, a prison surgeon who took home $777,423, has a history of mental illness, was fired once for alleged incompetence and has not been allowed to treat an inmate for six years because medical supervisors don't trust his clinical skills.

Since July 2005, Dr. Jeffrey Rohlfing has mostly been locked out of his job — on paid leave or fired or fighting his termination — at High Desert State Prison in Susanville, state records show. When he has been allowed inside the facility, he has been relegated to reviewing paper medical histories, what prison doctors call "mailroom" duty.

Rohlfing's $235,740 base pay, typical in California's corrections system, accounted for about a third of his income last year. The rest of the money was back pay for more than two years when he did no work for the state while appealing his termination. A supervisor had determined that Rohlfing provided substandard care for two patients, according to state Personnel Board records.

Rohlfing won that case before the board and was rehired and assigned to "mailroom" work in late 2009.

"We want taxpayers to know we had no choice in this," said Nancy Kincaid, spokeswoman for the court-appointed receiver in charge of California's inmate healthcare.
Want to begin addressing state budget woes? Heck, do you want to stop the incessant reminders by publications such as the one you're reading that public-sector compensation does not pass the rationality test? Then fix the system that produces this.
Link via the Twitter feed of Charles Ornstein. Steven Greenhut's classic Reason piece on California public sector employees here.