Go the Fuck to Sleep, "a children's book for grown-ups" written by Adam Mansbach and illustrated by Ricardo Cortés, has an official publication date of June 14, but already it is the No. 1 bestseller on Amazon, thanks to pre-orders. I can see why; it's pretty fucking funny. A sample verse:
The eagles who soar through the sky are at rest
And the creatures who crawl, run, and creep.
I know you're not thirsty. That's bullshit. Stop lying.
Lie the fuck down, my darling, and sleep.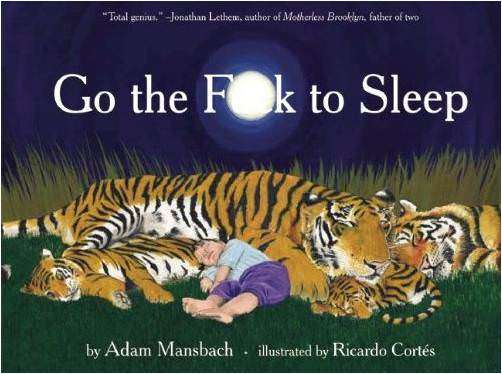 There are 13 more stanzas in a similar vein, each paired with a lush illustration reminiscent of those sickly sweet picture books that new parents tend to receive as gifts. Cory Doctorow notes that the book got a big boost from illegal PDF copies passed along by email, which is how I encountered it. In this case "piracy" was promotion, since plenty of people were happy to pay eight bucks (marked down from a list price of $14.95) for the pleasure of owning a paper copy.
Fun fact: Cortés, the illustrator of this book, is the author of It's Just a Plant: A Children's Story About Marijuana, which was a big hit with drug warriors a few years ago.
The Bay Citizen has more on how Go the Fuck to Sleep became a hit.