Housing Bust Unknown Unknowns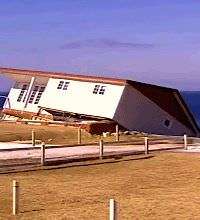 One thing that strikes me and may strike you about the 2011 real estate market is how little has changed, from a technical standpoint, since 1999. You get slightly better views of the property at agency websites, and you can cross-reference through Zillow. But the process of finding, haggling, getting financing, buying a property, and that moment after the settlement when each signatory gets to punch the broker in the face one time (process may vary in your state), seems to me no smoother than it's ever been. (I realize that right-thinking people now agree the process should be even less smooth than it has been in the past.)
Because I despair of being well informed even at the local level, I don't have much hope for national statistics on real estate either. But Bill McBride, of the essential Calculated Risk blog, gives a nice summary of what could be better about real estate thinkology:
The NAR data for existing home sales and inventory is still suspect, the Census Bureau could change their methodology so new home sales matched up better with builder reports (change the timing of sales and handling of cancellations), there is no good data available for housing demolitions, the total housing stock numbers are almost useless for analyzing the excess supply, and there is no timely data for household formation.
McBride says there's cause for hope in this National Mortgage News story about a little-known codicil in Dodd-Frank requiring some new data collection on housing:
The data is supposed to drill down to the census tract level and include the number and percentage of loans that are delinquent by more than 30 days; those that are in the foreclosure process; and those that are underwater.
While I'm still for treating data as a plural, this sounds like a modest improvement, if only as competitive information to the OCC/OTS Mortgage Metrics Reports.