New York Times to Orchestra Pits: Papers, Please!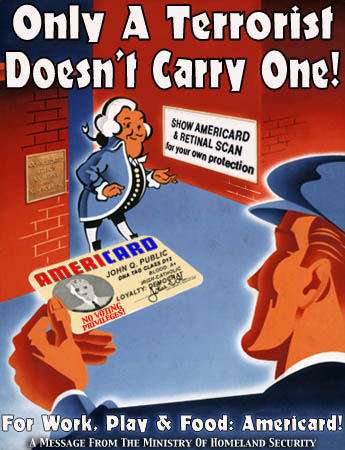 Fresh off its searing lament that Iraq lacks a strong enough central authority to rescue Iraqi citizens from their own "tastelessness," the cultural arbiters The New York Times have ripped the lid off another international outrage: There are foreigners playing in those visiting orchestras!
The Dublin Philharmonic that played two years ago in nearly 50 towns? Mostly Bulgarians. The Moscow State Radio Symphony Orchestra that toured the United States last year? Largely freelancers. The "Tschaikowski" St. Petersburg State Orchestra, which is scheduled for a major American tour next year? Even the man advertised as its principal guest conductor said he had never heard of it.

A close look at these groups shows a pattern of creative marketing — even truth shading — concerning credentials and identities. At the least, audiences often do not know what they are getting, even though visa regulations require the groups to be "recognized internationally as outstanding" and to have had three-quarters of the same players for at least a year. Many of these groups are in fact pickup ensembles or have little reputation, even in their home countries.
The above paragraphs were above the fold on the front page of today's newspaper.
Coming next from NYT CSI: There are two different touring versions of The Sweet. Some Mexicans don't even like Frida Kahlo. And that tech-support gal with the Bangalore accent on the phone? Her name might not be Judy.