Radley Balko a Finalist for "Journalist of the Year," and Other Reason L.A. Press Club Nominations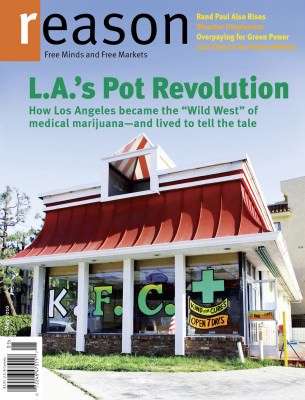 Though there are several relevant categories that have yet to be announced, the L.A. Press Club has issued a preliminary list [PDF] of finalists for the Southern California Journalism Awards, and Reason is well represented:
* Journalist of the Year (under 50,000 circulation): Radley Balko. He's up against friend-of-Reason Amy Alkon, the Glendale News-Press' Dan Evans, and the L.A. Downtown News' Ryan Vaillancourt. The over-50,000 J of Y noms include former Reason intern and all-around good gal Mariel Garza of the L.A. Daily News.
* Best Website, News Orgnaziation. We're up against LAweekly.com, OCweekly.com, People.com, and KPCC.org.
* Best Magazine News/Investigative: Brian Doherty, for L.A.'s Pot Revolution: How Los Angeles became the "wild West" of medical marijuana – and lived to tell the tale; and Steven Greenhut for Class War: How public servants became our masters.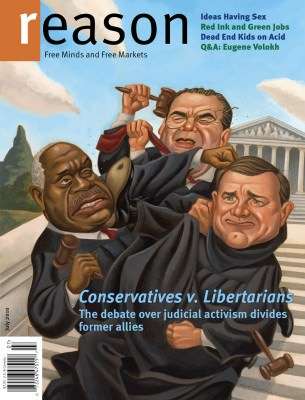 * Best Magazine Feature/Commentary: Damon Root, for Conservatives v. Libertarians: The debate over judicial activism divides former allies; and Peter Suderman, for The Gatekeeper: How a little bureaucratic office became the biggest impediment to Barack Obama's health care plans.
* Best Online Column/Commentary: Greg Beato, for Copy Fight: A new front opens in the battle over online copyright infringement
* Best Online Sports News/Feature/Commentary, Daniel Wattenberg, for The Persecution of Gilbert Arenas: How gun prohibitionists and an image-conscious NBA scapegoated a basketball star.
You know, you can subscribe to this magazine on a handful of different platforms, all for a low low cost. Support and consume good journalism today!