Hillary Clinton: We Can't Legalize Drugs Because 'There Is Just Too Much Money in It'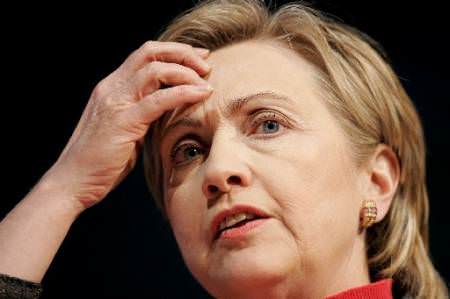 Last week, while visiting Mexico, Secretary of State Hillary Clinton was interviewed by Denise Maerker of Televisa, who asked her opinion of proposals to address black-market violence by repealing drug prohibition. Clinton's response illustrates not only the intellectual bankruptcy of the prohibitionist position but the economic ignorance of a woman who would be president (emphasis added):
Maerker: In Mexico, there are those who propose not keeping going with this battle and legalize drug trafficking and consumption. What is your opinion?

Clinton: I don't think that will work. I mean, I hear the same debate. I hear it in my country. It is not likely to work. There is just too much money in it, and I don't think that—you can legalize small amounts for possession, but those who are making so much money selling, they have to be stopped.
Clinton evidently does not understand that there is so much money to be made by selling illegal drugs precisely because they are illegal. Prohibition not only enables traffickers to earn a "risk premium" that makes drug prices much higher than they would otherwise be; it delivers this highly lucrative business into the hands of criminals who, having no legal recourse, resolve disputes by spilling blood. The 35,000 or so prohibition-related deaths that Mexico has seen since President Felipe Calderon began a crackdown on drugs in 2006 are one consequence of the volatile situation created by the government's arbitrary dictates regarding psychoactive substances. Pace Clinton, the way to "stop" the violent thugs who profit from prohibition is not to mindlessly maintain the policy that enriches them.
[via the Drug War Chronicle]