Christmas Meat and Other Homeland Security Costs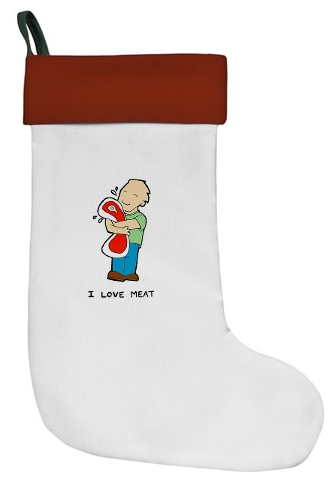 Some $66,840 in federal grant money and city cash has gone AWOL within the Iowa intelligence bureaucracy, reports the Des Moines Register:
The Region 4 Fusion Office in Atlantic was part of a system paid for by a Law Enforcement Terrorism Prevention Grant but was shut down about a year ago largely due to its accounting problems. It was created in 2004 as a way to pump up the exchange of safety intelligence information among the public and private sectors. It was one of six such offices in the state with the center being located in Des Moines and operated by the Iowa Department of Public Safety Intelligence Bureau. The office received almost $1.4 million between 2005 and 2008 in Homeland Security grants, according to the audit.
Government corruption is always sad news for taxpayers, but there is a sliver lining to this story of waste and greed. It appears that someone, somewhere has written a check with the words "Meat Xmas" in the memo line:
The special investigation from the state auditor's office found that the Region 4 Fusion misspent grant and city money as well as roughly $10,600 from forfeiture and petty cash accounts held by the office. Some of the unsupported or improper expenses were for cash, food, to a funeral home and checks with the description of such things as "Meat Xmas."
More on the temptations of asset forfeiture cash here, and national security money here.
Via Mark Lambert, who wonders if any of the money went toward the purchase of reindeer steaks.