Vote No, Because Otherwise Reckless Cops Enforcing Terrible or Even Non-Applicable Laws Might Arrest You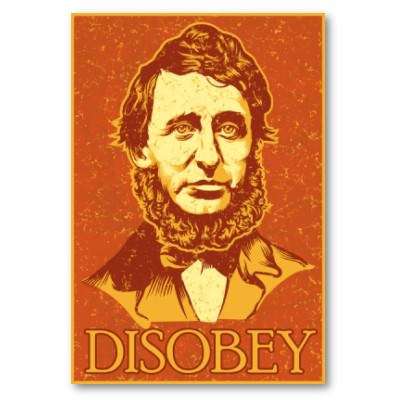 I suppose there are many ways one could react to the news that the local sheriff is openly threatening to lock people up beginning Nov. 3 for engaging in non-violent activities that may well be 100 percent legal under state law, and that (partly at the sheriff's urging) the federal government, too, is threatening to expend allegedly limited resources to haul away people at gunpoint and toss them into human meat lockers for choosing to ingest a non-deadly substance that the citizens of at least one forward-looking state may have decided is worth making legal. One may react, for instance, by suggesting that this is as blatant an attempt at direct voter intimidation via state gunpower that one can remember. Or, if you're of a milder bent, you may say something like "Hey sheriff, why don't you stick to enforcing relevant state and local laws; and hey Eric Holder, there are better uses of your budget than trying to punish rogue stoners in California."
Or, if you're the Los Angeles Times, you can use these explicit threats to bolster your case against legalization. Swear to God:
[U]nder federal law, smoking a joint would still be a crime. It isn't news that federal officials oppose Proposition 19 — President Obama himself has said he's against legalizing marijuana — but supporters of the Nov. 2 ballot measure appear to have hoped the administration would be as tolerant toward recreational users as it has been toward medicinal marijuana users. That's not going to happen.

If the proposition is approved, the result would be a legal morass. DEA raids would nab Californians who think they're complying with the law, only to face federal penalties. Fear of such raids would deter legitimate distributors from getting into the business, worsening the gray-market lawlessness that already pervades California's medical marijuana industry. Los Angeles County Sheriff Lee Baca has vowed to continue arresting people who grow marijuana, but such arrests would be certain to result in litigation. […]

We can understand the frustration that led to the drafting of Proposition 19. It is absurd that the federal government lists marijuana as a Schedule I drug, meaning that it has no medical uses and is considered as dangerous as heroin or LSD, when it may have therapeutic benefits and is less addictive and harmful than alcohol or tobacco. Yet, as we've said in our ballot endorsements, Proposition 19 is not the answer. […]

There's no need for a battle with Washington that the state is unlikely to win.
It's true that some supporters of Prop. 19 may have hoped, against experience, that the Obama administration wouldn't be as lousy on this issue as every president since Jimmy Carter, but unlike the law-abiders at the L.A. Times (you guys have all refrained from violating federal drug laws, right?), drug policy activist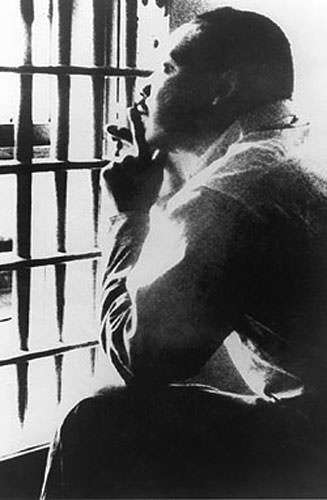 s in particular have taken to heart the fundamental (and fundamentally American) insight of such heroes as Henry David Thoreau and Martin Luther King: Citizens have a right, even a duty, to openly and peacefully break unjust laws. If in doing so they provoke the men with guns into a counter-reaction that shocks the conscience of decent-minded people, that change will come one helluva lot quicker than if they had sat around and waited for their elected betters (and their enablers in civil society) to locate a basic sense of decency and urgency at long last.
Two final L.A. Times-specific notes: 1) Check out this relevant bit from the Editorial Board's Mission Statement (which I helped write!):
Freedom is our core value. We feel a special obligation to defend civil liberties and human rights. Because newspapers and other news media, uniquely among businesses, enjoy and rely on a provision of the Bill of Rights that protects freedom of the press, we assume an obligation to defend the rights of all citizens.

We reject overreaching moves by public authorities to control the culture or private mores. Citizens' right to privacy, to decide for themselves how best to lead their lives, is fundamental. It is in keeping with our Western roots to champion individual autonomy and the freedom of conscience.
How does the paper's consistent rejection of citizens' private right to peaceably ingest a non-deadly substance square with this "fundamental" pledge, particularly given how the Bill of Rights has been so relentlessly abused in the name of this failed Drug War?
And 2) speaking of which, did you know what the then-publisher of that paper (an evil Republican) said, on my last day of work there? He said (quote not exact), Say, why don't we make a name for ourselves as the biggest paper against the Drug War? But he didn't last, and I doubt it would have mattered if he had.
Read your way backward through previous Prop. 19 editorializing beginning here. Oh look! USA Today is against it too. And libertarian John Stossel has bet prohibitionist Bill O'Reilly $10,000 that it will pass.