California Roundup: Who Won? Who Pays? Who's Stoned? And More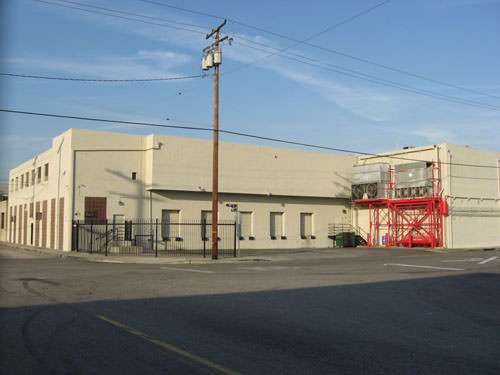 * Late reviews of Carly Fiorina/Barbara Boxer debate: Sac Bee's Dan Walters says Boxer won. OC Register's Brian Joseph calls the whole debate a "dud" and a "letdown," while 58 percent of Register readers give the win to Carly in a web poll. SF Chronicle's Joe Garofoli on Carly and Barb's "bare-knuckled exchanges." CalBuzz calls it a draw in which Fiorina "did not do what she had to do — kneecap Barbara Boxer or force her to make a mistake." Contra Costa Times' Josh Richman starts out with a long don't-read-me ("As per usual, there was a lot more to the story of tonight's semi-epic debate between U.S. Sen. Barbara Boxer and Republican senatorial nominee Carly Fiorina debate than I could fit into the story for tomorrow's editions…"), then gives play-by-play. Chronicle's Drew Joseph has a fact-check.
* Is Gov. Schwarzenegger raising taxes on the masses? Last week the governor speculated about lowering state taxes on income, corporations and sales, and replacing that revenue with sales taxes on "all services" in California. Legislative analyst explains that a regressive tax would result in "a greater benefit to higher-income people. I think lower- to middle-income (people) would probably pay more."
* More shenanigans from the "town" of Vernon: City attorneys class themselves as public safety employees, get better benefits. The justification (which naturally passed CalPERS' smell test) seems to have been that district attorneys in L.A. want (but do not receive) treatment as public safety officers because they deal in criminal prosecution. However, city attorneys, whose job is to handle lawsuits and plead out misdemeanor cases, have no such claim. Former Vernon police chief tells the L.A. Times "he could not recall a single instance when Vernon's city attorneys appeared in criminal court."
* The system is the consciousness getting high: New agey L.A. County Sheriff Lee Baca says medical marijuana programs have been "hijacked by underground drug-dealing criminals who are resorting to violence in order to control their piece of the action."
* Dodger Debt: L.A. Times hires an accountant to go over financial records in the divorce of Frank and Jamie McCourt, and finds that when the L.A. Dodgers owner and his estranged wife split the proceeds, they may end up with "about 10 cents on the dollar."
And if you can handle the Senate version of Hush…Hush, Sweet Charlotte, here are some highlights from the Carly/Barb dustup: