Is Ohio About to Execute an Innocent Man?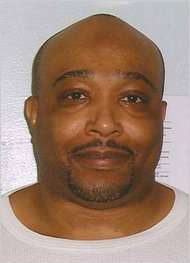 The New York Times reports that "an unlikely array" of judges and prosecutors is asking Ohio Gov. Ted Strickland to spare the life of Kevin Keith, who was convicted of shooting six people in a Bucyrus apartment under orders from a drug dealer in 1994. Three of the victims, two women and a 4-year-old girl, were killed in the attack, while a man and two other children were wounded. But there are several glaring problems with the evidence that was used to convict Keith:
Defense lawyers say another man told a confidential informant in a separate drug investigation that he had been hired for $15,000 to "cripple" the informant whose relatives were victims of the Bucyrus shooting. That other man was also identified as the Bucyrus gunman by his co-defendant in the drug case, said Rachel Troutman, Mr. Keith's lawyer.

Lawyers say that a critical piece of evidence in Mr. Keith's case was fabricated. A police officer testified that a nurse who treated the lone adult survivor had called the police station and said the survivor identified his attacker as "Kevin." But the original defense team did not call the nurse to testify, and a 2007 investigation found no nurse with the name given by the officer. A nurse with the same first name but a different surname who treated the victim stated in a 2007 affidavit that she did not hear or relay the name of the gunman.

Mr. Keith's defenders also say that the photo lineup in which he was identified by the only adult witness was prejudiced because his photo was larger than the others, the photos were presented by police officers who knew Mr. Keith was a suspect, and the photos were displayed simultaneously rather than sequentially. The state now recognizes those practices as likely to produce false identifications and proscribes them in a law passed with bipartisan support this year….

The fact that the victim, a white man, was asked to identify a black assailant also increased the chance of an inaccurate identification, according to a panel of 13 eyewitness and memory experts from universities throughout the country….

Some of the five people who offered an alibi for Mr. Keith were never brought to testify, defense lawyers said.
Keith has exhausted his state and federal appeals, so his fate is now in the Gov. Strickland's hands. A clemency hearing is scheduled for tomorrow. Keith's execution date is September 15.
Keith's supporters have more on his case here.